The opposition People's Progressive Party (PPP) on Wednesday lamented its disgust with the attitude of House Speaker, Dr. Barton Scotland to its Members of Parliament and expressed little confidence in his ability to uphold the constitution and parliamentary democracy.
Opposition Chief Whip Gail Teixeira said the Speaker's attitude towards PPP Members, including Opposition Leader Dr. Bharrat Jagdeo has been disrespectful.
Teixeira's comments came on the heels of the just concluded 2016 budget debate, where she personally had several confrontations on the floor of the House with Dr. Scotland.
She accused him of belittling PPP MPs with his sarcasm and said the party was unhappy with the manner in which he speaks to them, especially Jagdeo.
"We are not listened to on simple matters. Simple matters that require correction, but this shut down arrogance on the part of government with corroboration of the Speaker is of concern," she stated.
"I have always seen Speakers show respect regardless of which side of the House they come from and we are concerned with the direction the 11th Parliament is going," the PPP MP added.
Teixeira also zoned in on the recent sitting of the House where the Speaker declared a Billed passed on a voice vote when there were equal voting members on both sides of the House.
The government, in keeping with its budget measures, had moved to amend the Income Tax Act to raise the threshold but when the amendment was put to a vote there were 32 members sitting on both sides of the House.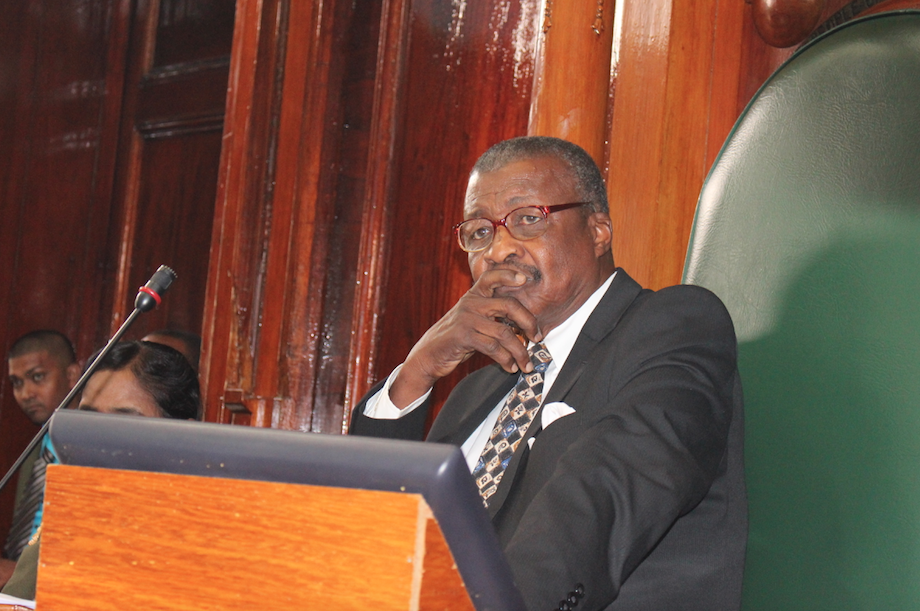 The Speaker then declared that the amendment passed based on the voice vote in the absence of government MP and Education Minister Dr. Rupert Roopnarine.
Dr. Roopnarine was in the Members Lounge at Parliament buildings.
But the opposition said the development was unconstitutional, despite its own failure to call a division.
"I had called on the Speaker to make his own legacy and be his own man. I guess that is what he is doing… history will decide that," Teixeira added.
"We will continue to fight for our rights to defend the Constitution and what is right for people of Guyana. We are not going to be couth, we are not going to be intimidated," she added.