The Georgetown Mayor and City Council has succeeded in clearing the Stabroek Market area of the overwhelming vending operations but is yet to make good on its plan to have those vendors relocated.
Up to noon on Tuesday, the empty lot located to the south of Parliament Building, which was earmarked for the temporary relocation of vendors stood unoccupied.
The gates to the plot of land were locked and puddles of water were lodged in the compound.
When contacted for an update on the relocation, which was promised to the vendors at a meeting last week, Town Clerk Royston King would only say that he could not speak at the moment.
Deputy Mayor Sherod Duncan who had promised News Source an update on the situation, could not be reached by phone.
King had assured vendors that the major clean up exercise which took place on Sunday would have been followed by the relocation process.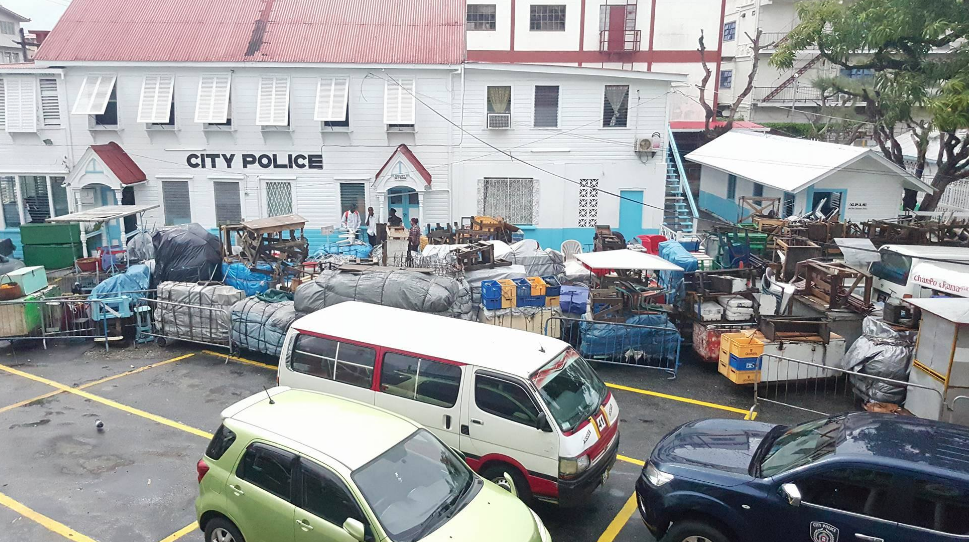 While several vendors supported the City Council's efforts to clean the area, others had remained in place. A large quantity of seized goods and commodities remained lodged in City Hall's compound on Tuesday.
When vendors turned up to retrieve their seized goods, King was not in office. The Georgetown M&CC has moved in to clean the disorganized Staborek Market area in time for Guyana 50th Independence Anniversary celebration this month