by Kurt Campbell
The delayed relocation of scores of vendors from outside the Stabroek Market and it's environs  will begin tomorrow  Saturday.
Officials from the Georgetown Mayor and City Council met with the disgruntled vendors on Friday where the information was communicated.
The City Council had begun cleaning the area last weekend but it's plan to have the vendors relocated failed to materialize in a timely manner.
At Friday's meeting, Town Clerk Royston King told the vendors that they would be required to meet with the Clerk of Markets, to register for a spot under the new arrangement.  King stressed that it was only temporary and promised that at the end of three months the Council will have a solution.
"Do not be contented with selling on the streets and pave for 12 and 20 years," he told vendors.
King said in light of a Court Action filed by a Water Street vendor, there will be no selling, particularly next to Guyana Stores bond.
Vendors with stalls in the Mall will not be allowed to sell on the road or given a spot under the new arrangement. Food vendors will be allowed to sell but only from 7pm to 5am. "There will be no putting down of tables or chairs and you will be operating a take away operation… no selling of alcohol. No impeding of exits and entrance to legitimate business," King said.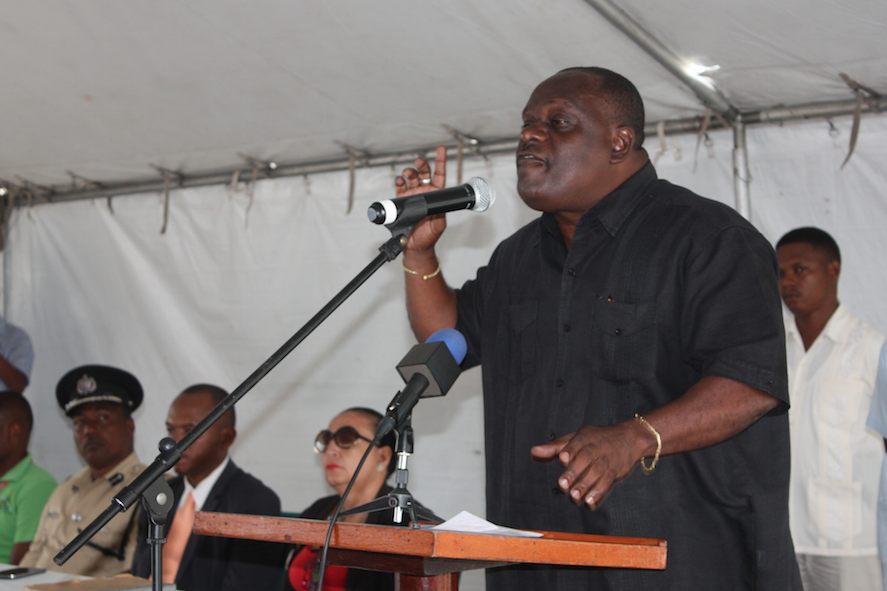 He said vendors must understand that the Council is not in the business putting anyone out of bread. "You have to make a living and we have a responsibility to keep the city clean. I have a mission to make Georgetown the greenest and cleanest city in the Caribbean and regardless of the difficulty it will happen."
Mayor Patricia Chase Green also addressed the sizable gathering of vendors and asked them to trust their politicians on decisions that they make. "We cannot give into 10 when we have 10 thousand to please… we cannot allow an unhealthy situation to continue."
Chase Green said vending was not illegal but the Council will be removing obstructions from the pavement and roadways. "How long can we condone vendors when we have to move mattresses from our pavements," she said while slamming those vendors who apparently have set up residence on the pavement. "I am a woman… I understand your pain. .. I understand your situation but I have to fend for other women… old people. It is not right politically, socially or economically."
The Mayor told vendors that the Council is not the enemy and said the wrong situation has been left to fester for too long.