US-based Guyanese Nurse, Patricia Cummings who was given the opportunity to administer the COVID-19 vaccine to US Vice President Kamala Harris has been honored by the Mayor of Georgetown for representing Guyana well while in the US.
On Monday, the Mayor of Georgetown vested Nurse Cummings with a municipal citation, recognizing her work as a nurse during the pandemic.
The Mayor said Guyanese who continue to do well overseas must also be supported and honored in their homeland.
"This here speaks a lot about our love for you, and also as a Guyanese to administer the vaccine to the first female Vice President of the United States, Kamala Harris. It's a pleasure for us here as a Guyanese to see what our own can reach to that level and it's a privilege" Narine noted
Cummings works in the Washington DC area and heads a nursing department there. She is recognized in her community in the US as a spokesperson on public health issues.
On that backdrop, Ms. Cummings said she is happy to be recognised for her work as a nurse.
"It was truly an honour to represent my country of Guyana, and being chosen to administer the first vaccine to Madam Vice President, Kamala Harris was truly a surprise but as I said it was truly an honor, so when I was told that I was chosen I was asked to give a small bio and was sure to mention where I came from, my origin my foundation of Guyana and so again it is truly an honour and a blessing", she said.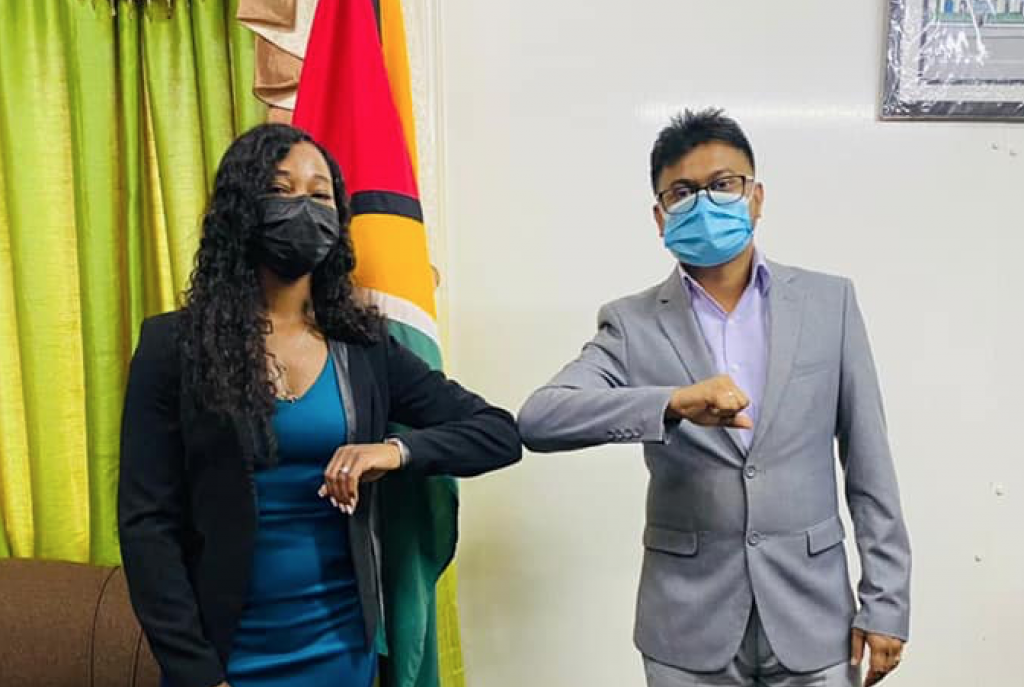 Nurse Cummings also reminded that COVID-19 remains a threat and persons should follow the health guidelines to protect themselves and their loved ones.
"COVID-19 has no respect for any person, you know. It doesn't just affect the United States of America, it doesn't just impact Guyana, it impacts the entire world and so my message to my fellow Guyanese is that we need to do our part and continue to do our part to be safe, to ensure that we are taking the necessary precautions" Nurse Cummings lamented.
Cummings said she will continue to represent Guyana with her work in the health care system.