Minister within the Ministry of Natural Resources, Simona Broomes on Tuesday told mining stakeholders that Guyana's interior regions and mining districts should no longer be seen as the "wild, wild west or the bush" as she urged full support for soon to be published codes of practice.
In an effort to improve environmental management and compliance, the Guyana Geology and Mines Commission is pushing ahead with the finalization of codes of practice which once published, will become enforceable and stand alongside existing environmental regulations for mining.
The codes of practice were first drafted in the 1990s but were never finalized and enforced although under existing Environmental Regulations there is a legal duty imposed on the GGMC to have codes of practice published and enforced.
"This should not be another document that will sit in the library at GGMC… it must become enforceable," Minister Broomes told the gathering at an engagement with Key stakeholders.
She said the sector was seen for too long as the wild, wild west but is confident that with the codes of practice safety will be guaranteed.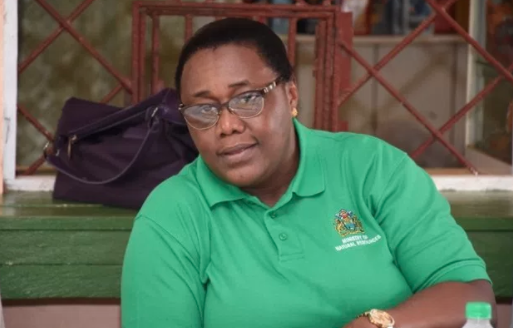 "The codes must become something that all operators will use to guide responsible mining practices. The importance cannot be understated," Broomes added.
The Minister said it must be noted that miners have always supported the codes and commended them for their input over the years.
"The opportunity is here and the time is now to have your input… make good use of this session," she told participants.
The codes along with environmental regulations seek to improve environmental management and compliance.
It will focus on safe and effective transport, storage and use of poisonous substances such as mercury and cyanide.
The codes will provide in simplified language and greater detail and explanation how miners are expected to comply and how the GGMC is expected to regulate the industry more.
The codes of practices will also specify the requirements for mining activities on private and public lands.