The National Assembly has amended the Narcotic Drugs and Psychotropic Substances (Control) Act of 2021, removing custodial sentences for the possession and or use of small amounts of marijuana.
The Amendments addressed the question of the use of narcotics in Guyana, in particular the use of marijuana.
Prior to the passage of the piece of legislation last evening, a person in possession of fewer than 16 grams of cannabis could have been charged with trafficking, which holds a prison sentence of between 3 to 5 years, and a fine of no less than $30,000.
In introducing the Amendment Bill, Attorney General Anil Nandlall said sending people to jail for small quantities of marijuana does them more harm than good.
"We thought it was simply wrong to condemn our young people in particular and our citizens across the board to such a harsh and potentially destructive penalty of 3-5 years in prison for the use for the use of small quantities of marijuana," the Attorney General said.
The Attorney General said the Caribbean is moving in a similar direction to remove custodial sentences for small quantities of marijuana.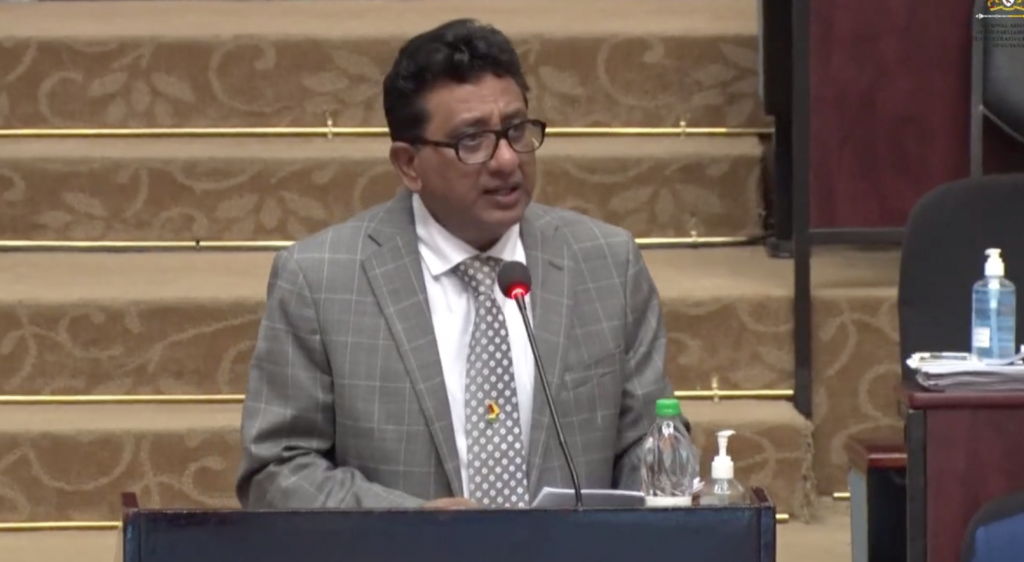 He said arriving at the current position was not easy since there were a lot of competing interests during the consultation process.
"We are removing custodial sentence from 1 to 30 grams but it still remains a criminal offence. In respect, to 1-to grams, the penalty is counselling—mandatory counselling and from 15-30 grams, the penalty is community service, under the extramural work act," the Attorney General said.
The penalties remain the same for possession of marijuana above 30 grams.
Home Affairs Minister Robeson Benn and Youth and Sport Minister, Charles Ramson also supported the Amendment Bill, saying that it gives young people a second chance and also an opportunity to make better life decisions through the counselling mechanism.
Earlier this year the government passed another Bill under the same Act to control the use of designer drugs in Guyana.
Those drugs include methamphetamine, non-medical use of ketamine, fentanyl, 'ecstasy' and crystalline MDMA.