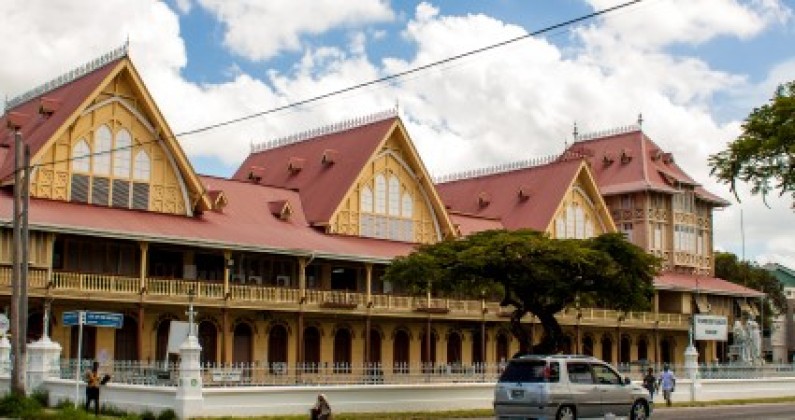 The High Court today ruled that the Government's amendments to the Fiscal Management and Accountability Act were unconstitutional.
Additionally, the Court also ruled that the insertion of the Constitutional agencies as budget agencies under the act was unconstitutional.
Earlier this year, the Government used its majority in the National Assembly to pass the amendments, ridding the Act of the earlier amendments that were passed under the APNU+AFC government which allowed more independence in spending to the constitutional agencies.
From the onset, the APNU+AFC opposed the amendments by the government, charging that it was taking away the independence of the constitutional agencies. The Government on the other hand argued that the amendments that it passed allowed for more oversight.
Through Senior Counsel and Opposition MP, Roysdale Fode, the APNU+AFC coalition moved to the Courts over the amendments.
Opposition Member of Parliament Ganesh Mahipaul asked the Court for a declaration for the agencies to be allowed to function independently and impartially and away from the control of the Executive.
He also asked the Court to declare that the inclusion of the constitutional agencies as budget agencies under the Fiscal Management and Accountability Act (FMAA) was inconsistent with the independence assured to those constitutional agencies under the Constitution.
Justice Naresh Harnanan agreed with the arguments of Senior Counsel Forde and ruled that the amendments are indeed unconstitutional.
Senior Counsel Forde welcomed the decision of the Court this afternoon. He said "I recall when the Government brought this Bill to the National Assembly, I remember debating it and I pointed out very clearly that the National Assembly, the media and the public that the Bill was unconstitutional as it sought to restrict the independence and hinder and control the independence of the constitutional agencies while rendering them subject to the will of the executive. The Government used its majority at that time to pass the Bill and I am satisfied that our position and my position has been vindicated".
The Opposition's contention has been that the Fiscal Management and Accountability Act allows for the independence of the Constitutional Agencies, giving them control over their finances and thats the way it should remain.