Several Cuban specialist doctors who recently arrived in Guyana as part of the Cuban medical brigade will be assisting at the Infectious Diseases Hospital which houses COVID-19 patients. Most of the doctors specialise in offering intensive care treatment.
The Health Minister explained that those who will be posted at the COVID-19 hospital are certified physicians who provide specialized care for critically ill patients in intensive care units.
"The composition of the new doctors, we have changed that a little bit because we tried to prioritize where we have the greatest needs right now, and the greatest needs would be in the management of COVID-19 patients", Minister Anthony said.
It was explained that specific requests were made for the intensive care doctors because of the COVID-19 situation in the country.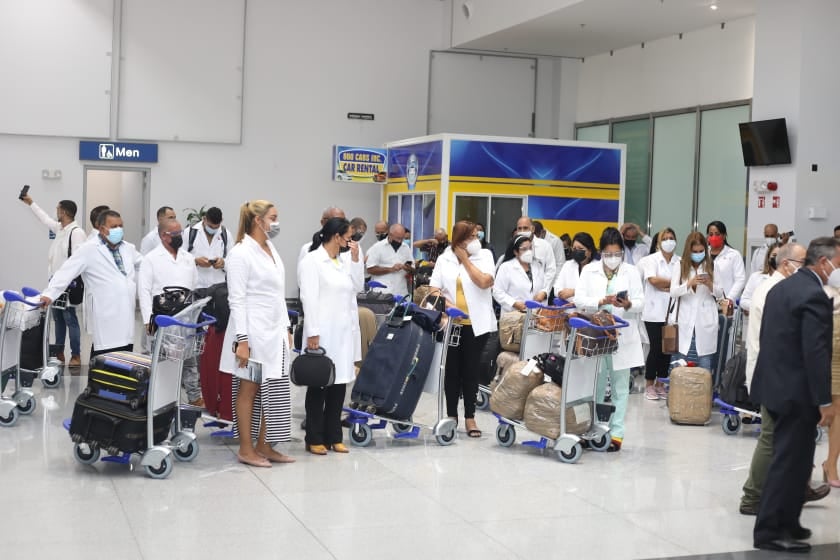 "We need people who can operate our intensive care unit. And as you know, we have expanded that unit to have now about 45 beds with ventilators and monitors and so forth. So, when you have a patient in the intensive care unit, it's quite an intensive process, meaning that the doctor and nurse ratio per patient is almost like a one-on-one ratio, so, you need a lot of people to be able to monitor these patients".
There are more than 50 persons currently hospitalized at the Ocean View facility at Lilliendaal. The country has been seeing an increase in new cases and hospitalizations in the past few weeks with fears of another spike in cases of the virus or the spread of the Delta variant in Guyana.