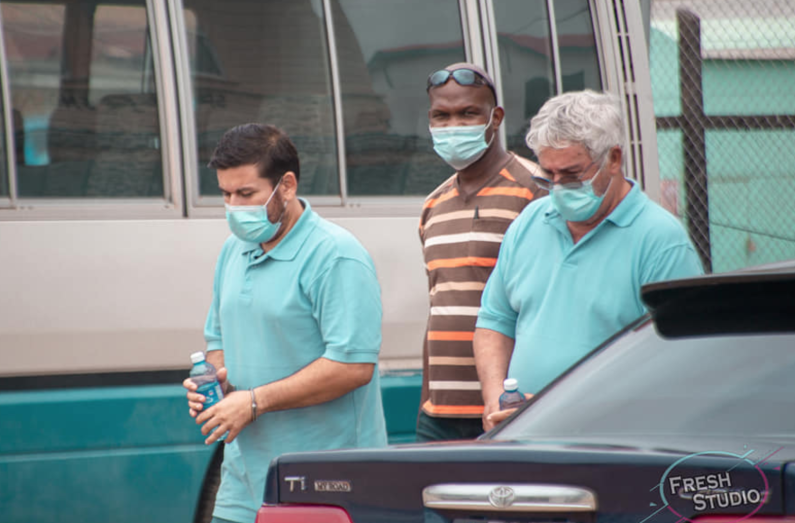 Attorney General Anil Nandlall has moved to the High Court to quash a Magistrate's decision to grant bail to the two Brazilian men who were busted with over 1000 pounds of cocaine after making an emergency landing in Guyana.
The Court action has been filed against Magistrate Alex Moore and the two Brazilians are also named as respondents in the matter.
The Brazilian nationals, Andre Perreira and Salim De Almiser were first charged for cocaine trafficking and remanded to jail on the 27th May.
However, during one of their appearances in Court on the 22nd July, Magistrate Alex Moore granted the two men bail in the sum of $3 million on the drug trafficking charge.
Now, the Attorney General wants that decision to grant the two foreign nationals bail completely thrown out.
The Attorney General contends that the decision of the Magistrate to grant bail to the men was in excess of his jurisdiction and that there was a failure to satisfy or observe conditions or procedures required by law.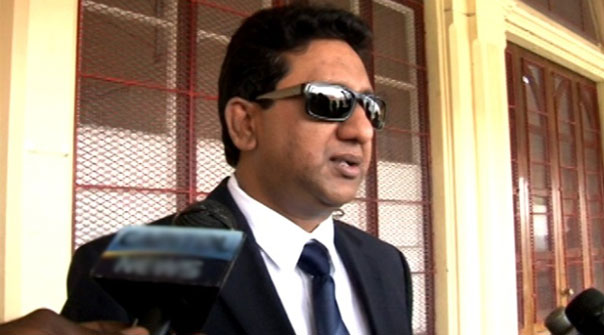 The AG in his fixed date application said the Magistrate acted unreasonably, irregularly, and improperly in exercising his discretion and his actions amount to an abuse of power.
"The first named respondent acted in bath faith and/or for an improper purpose and/or took into account irrelevant considerations in as much as in relation to the possession of narcotics for the purpose of trafficking charge," the Attorney General submitted.
The AG in his submission explained that Section 94 of the Narcotic Drugs and Psychotropic Substances (Control) Act prohibits the granting of bail unless there are special reasons for doing so and that no such special reasons in law were proffered in the case.
Additionally, the Attorney General wants the High Court to grant an order to suspend the bail granted to the men for having entered Guyana by air and not a port of entry.
The men were charged under the Immigration Act and were granted $50,000 bail for the offence.
The two Brazilian men were arrested after making an emergency landing with their small Brazilian registered airplane along a roadway in Orealla in the Berbice region. It is suspected that they might have been heading to Suriname or Venezuela from Brazil.
Police from the region were among the first to arrive on the scene and they found over 450 packets of cocaine.
The two Brazilian men were immediately arrested and the plane and its illegal cargo confiscated.
The men reportedly told investigators that they were forced to land in Guyana with their pricy illegal cargo because of bad weather and low fuel.