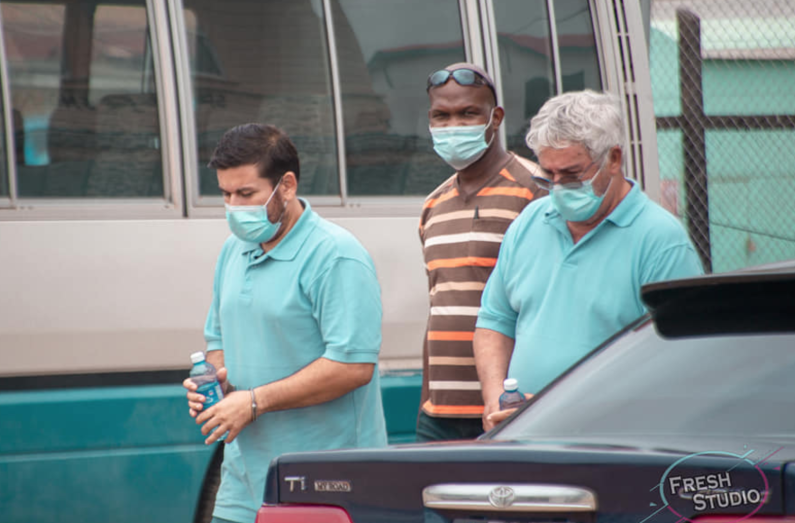 High Court Judge Sandel Kissoon on Friday ruled that Magistrate Alex Moore acted erroneously and irrationally when he granted bail to two foreign nationals who were busted in Guyana with close to 1000 pounds of cocaine.
The Magistrate's decision to grant bail to the two men after several appearances, was challenged by the Attorney General.  In a statement, the Attorney General's Chambers said it was the first time that the state had taken a matter to the High Court to challenge the granting of bail by a Magistrate.
The state's decision came after widespread criticism of the Magistrate deciding to grant the two men bail.
The Brazilian nationals, Andre Perreira and Salim De Almiser were first charged for cocaine trafficking and remanded to jail on the 27th of May last year after their small plane made an emergency landing in Guyana and was found to be transporting cocaine.
They were initially remanded to prison, but two months after their arrest, the presiding magistrate granted them bail in the sum of $3 million.
The men have no known ties to Guyana and the Attorney General moved almost immediately to quash that decision by the Magistrate.
The Attorney General contends that the decision of the Magistrate to grant bail to the men was in excess of his jurisdiction and that there was a failure to satisfy or observe conditions or procedures required by law.
The Attorney General also argued that the Magistrate acted unreasonably, irregularly, and improperly in exercising his discretion and his actions amounted to an abuse of power.
The two foreigners will now remain on remand.