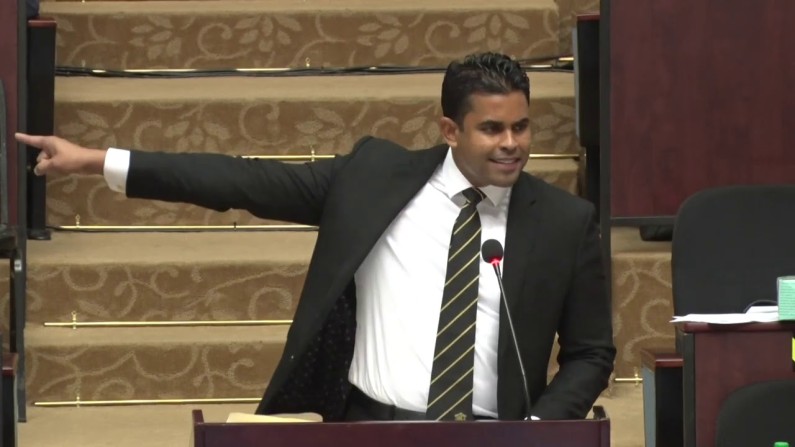 Guyana's Minister of Culture, Youth, and Sport, Charles Ramson Jr. has found himself facing a mountain of criticism from several prominent black citizens over a statement he made about the black community in Guyana being in need of black role models.
The Culture Minister appeared on an afternoon radio programme on 94.1 FM on Friday and sought to lecture the black community in Guyana about what he sees as a need for more black role models.
"I think that in the black community, young black kids also need lots of examples of success because they have to be able to see that there is a pathway in order for them to live that successful life. And it bothers me a lot when I hear people who just came out of government, who spent 1.4 trillion dollars in this country and failed the black community and still are walking around the people as if they were capable of giving the leadership to help to create wealth in the country and in the black community", Ramson said, while explaining that his father was his role model.
The statement received immediate backlash and has been described as gaslighting racial issues and racist beliefs in the country.
Appearing on a special edition of the Mark Benschop radio show on Saturday night, prominent Attorney-at-law, Nigel Hughes said while he is not surprised by Ramson's statements, it clearly points to a pattern that may also be representative of an attempt to revise history as it relates to the experiences of Africans and Afro Guyanese.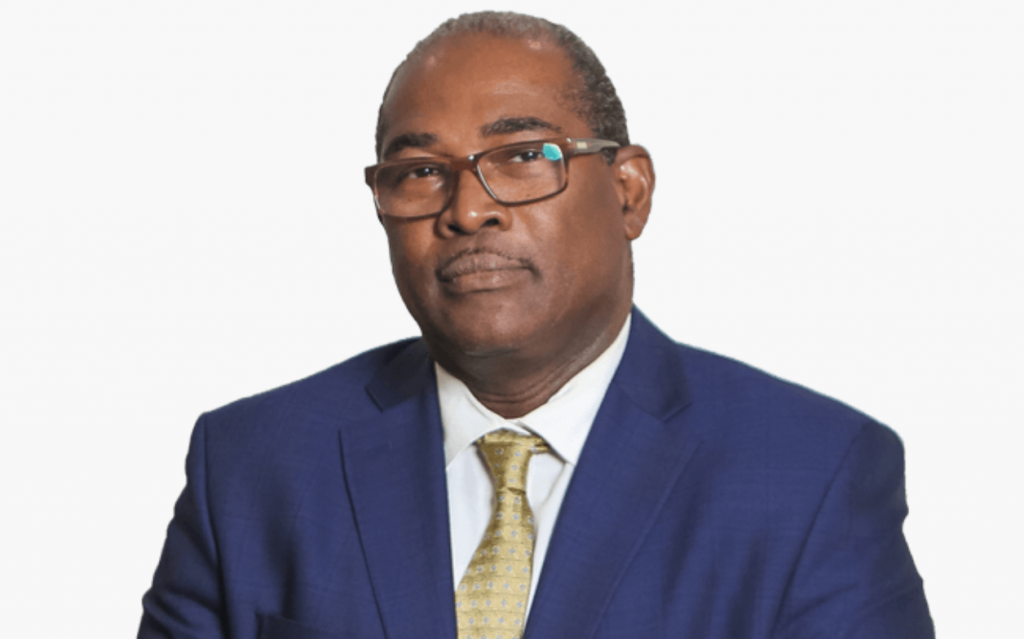 "Every single day from the beginning of time, African people got up every morning in the presence of their children irrespective of whether they were dock workers, whether they were clerical people, whether they were Lawyers, doctors or professionals, went to work to give their children a better chance, every single day in most African households. So to suggest today that they are revising history to say that African children have no role models—African people have no role model, really needs to be treated as an attempt at revisionist history', Hughes said.
Appearing on the same programme, former Government Minister and rights activist, Simona Broomes said Ramson's language about the Afro-Guyanese community has been consistent. She said she is not surprised about what he had to say about the black community lacking role models and she sees his statement as degrading towards black people.
She said Ramson with his "wild and disrespectful statements", must understand that in the black community "we do have role models. We were raised in homes too with mother and father and we are good examples".
In a separate statement on Facebook, Opposition Member of Parliament and Attorney Amanza Walton-Desir spoke about her experiences as a child growing up to black parents who were her role models.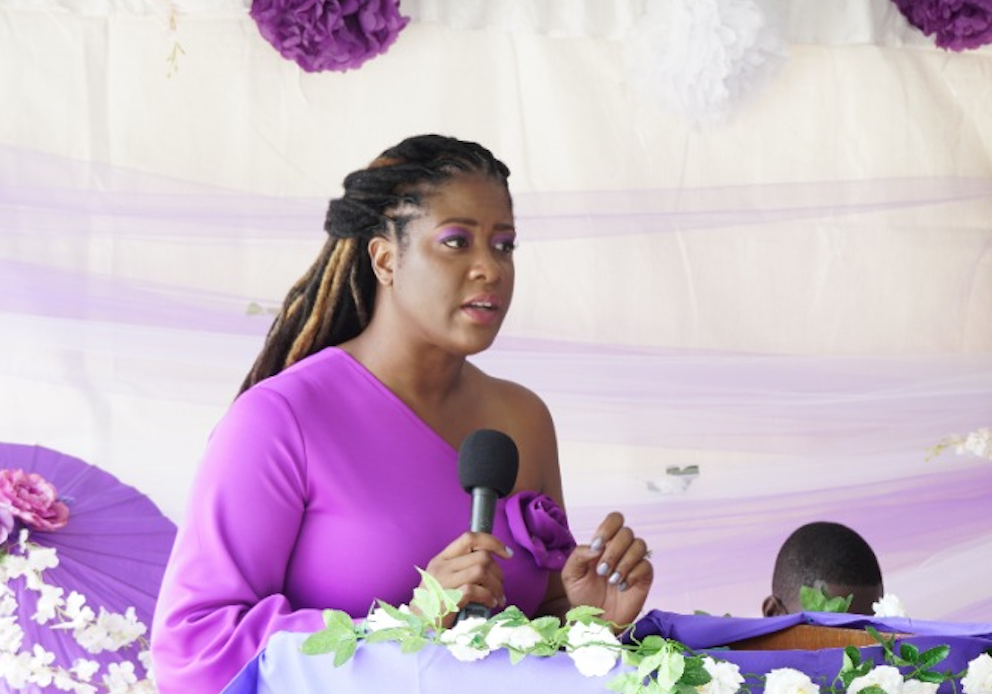 "I grew up with role models all around, in my family and in my community. My mother Joy Walton was a teacher for over 40 years and shaped the lives of thousands of Guyanese from all walks of life. From her, I learned compassion and the value of hard and honest labour. My father Ovid Walton was a military officer and served this country with distinction. He instilled in me the importance of integrity, love of country, and love for the Guyanese people, irrespective of race or creed. They both have left a rich legacy that I wake up to every day and proudly walk in. So, no, you do not get to diminish them, because they were not financially wealthy, nor do you get to diminish any of the hardworking Guyanese who get up every day to work to keep this country going for that matter".
Longtime and Prominent Guyanese Professor at Ohio University in the United States, Dr. Vibert Cambridge also took offense to the statements made by Ramson and said as a Minister of Culture, Ramson should be bringing people together and not dividing them.
"It is most unfortunate when Guyana's Minister responsible for the nation's cultural development is consistent in stoking divisiveness and not promoting or encouraging solidarity. At one time I excused the behavior as exuberance and inexperience. Now it appears as unacceptable patterned and deliberate behavior", Dr. Cambridge said in a Facebook post.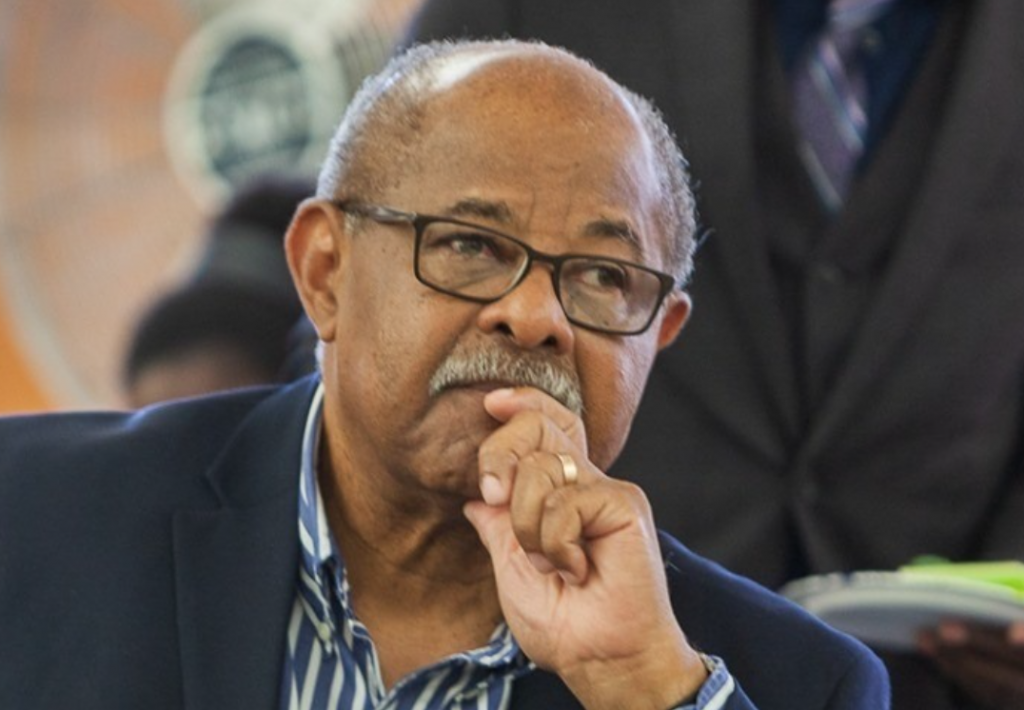 Another overseas based Guyanese Professor, David Hinds said he is not at all surprised by the statement of the Culture Minister. He added that Ramson appears to be attacking the black community over the power and wealth that he enjoys and which were handed to him. Professor Hinds those are things that have always been used to attack and make fun of the black community.
"We don't want any apology from Ramson, but let him go long brave, go brave boy, go", Hinds said.