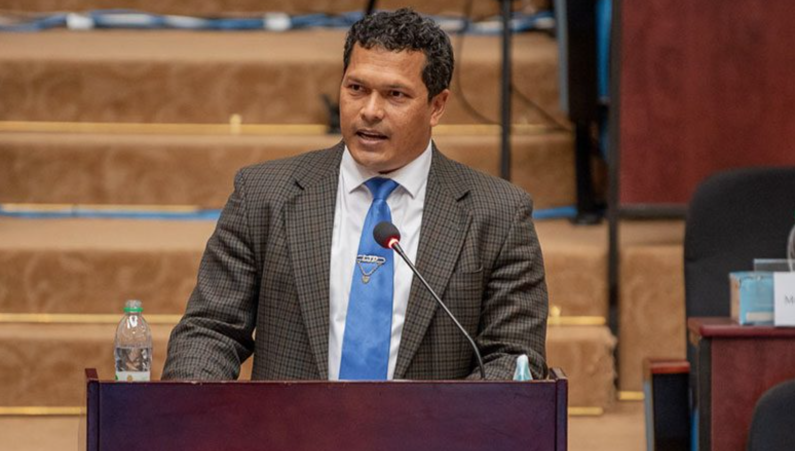 Deputy Speaker of the National Assembly and representative of the Joinder Parties in Parliament, Lennox Shuman has made an appeal to President Irfaan Ali, urging him to meet with Opposition Leader Joseph Harmon to begin the process for the appointments of a substantive Chancellor, Chief Justice, Police Commissioner and Chief of Staff.
The President has long said that he is only prepared to meet with the Opposition Leader if the Opposition Leader publicly recognizes the legitimacy of his government.
The Deputy speaker, who met with the Opposition Leader last week, told the President in a letter that by Mr. Harmon's acceptance of the post of Opposition Leader, he has acknowledged the legitimacy of the government.
But even so, Mr. Shuman told the President that his administration has been in office for over a year and despite calls to make the substantive appointments, there has been no movement in that regard.
"The Constitution of Guyana provides that the Court of Appeal shall consist of a Chancellor, Chief Justice and such number of Justice as shall be prescribed by Parliament. It also provides that the Judges of the High Court shall be the Chief Justice and such other Puisne Judges as may be prescribed by Parliament (Articles 124 and 125 of the Constitution). For about a decade and a half – since 2005 – the Judges holding the positions of Chancellor and Chief Justice have been acting in these positions," Mr. Shuman reminded the President.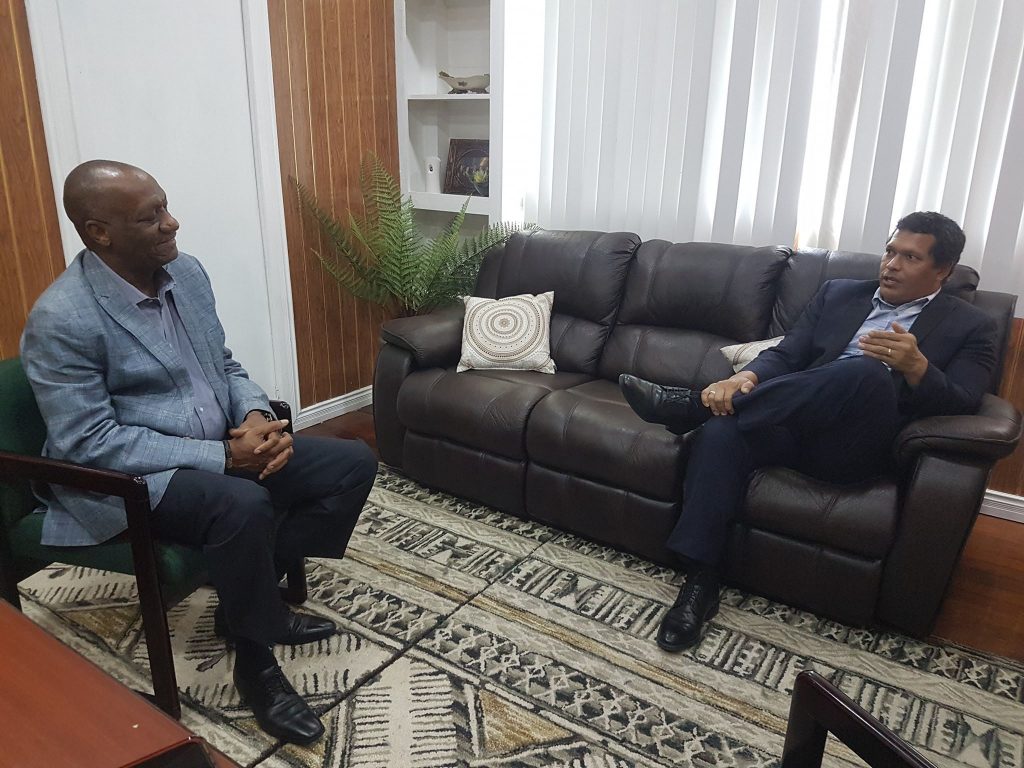 Shuman also reminded the President that the Constitution mandates that the Opposition Leader plays an integral role in the Judicial and other Constitutional appointments
Article 127(1) of the Constitution provides that "the Chancellor and the Chief Justice shall each be appointed by the President after obtaining the agreement of the Leader of the Opposition,".
Mr. Shuman said the failure to fill the positions with substantive appointments means a continuance of the "violation of the spirit and intent of the constitution."
The Deputy Speaker urged the President to act as soon as possible to bring the matter of the appointments and the stalemate between the parties to an end.
The Opposition Leader has said he is ready to begin the consultations for the appointments to move forward.