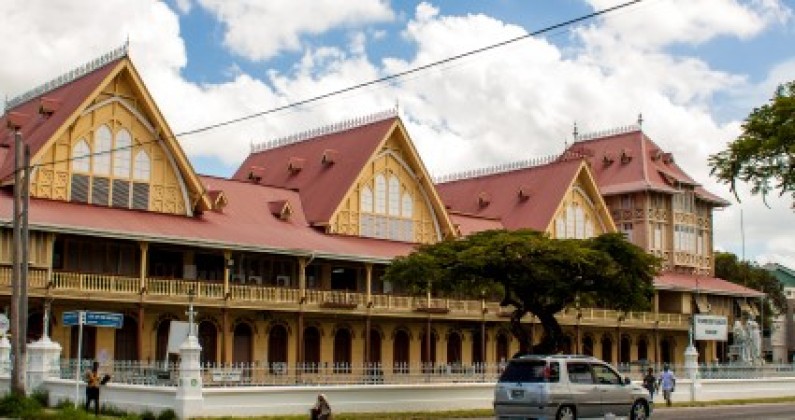 More than a decade after being appointed as acting Chief Justice of Guyana, Justice Ian Chang will be proceeding on his retirement leave on December 15.
The acting Chief Justice will be on leave before his official retirement begins on February 27, 2016. The government has commenced the hunt for a new High Court Judge to be appointed to the position of Acting Chief Justice as the substantive Chief Justice Carl Singh continues to act as Chancellor of the Judiciary.
Attorney General Basil Williams told reporters on Monday that a meeting is planned for Wednesday between President David Granger and Opposition Leader Bharrat Jagdeo to discuss the substantive appointments of a Chancellor and a Chief Justice.
When asked about the government's nominees for the position, Williams was unwilling to release names.
Mr. Chang has been acting in the CJ's position since 2000 after Chief Justice Carl Singh started to act as the Chancellor of the Judiciary.
The Attorney General told reporters that a sitting High Court Judge would have to be appointed to act in the position when Chang proceeds on leave before the substantive appointments can be decided upon.
Before the person is appointed; consultations will need to take place between the President and the Leader of the Opposition as is mandated in the constitution.
The substantive appointments in these two high-ranking positions in the judiciary, have been hanging in the balance for years following disagreements between past Presidents and Opposition Leaders on who should occupy the post.
The Attorney General said the government remains committed to its elections promise to break the deadlock over the appointment of a consensually agreed Chancellor and Chief Justice.