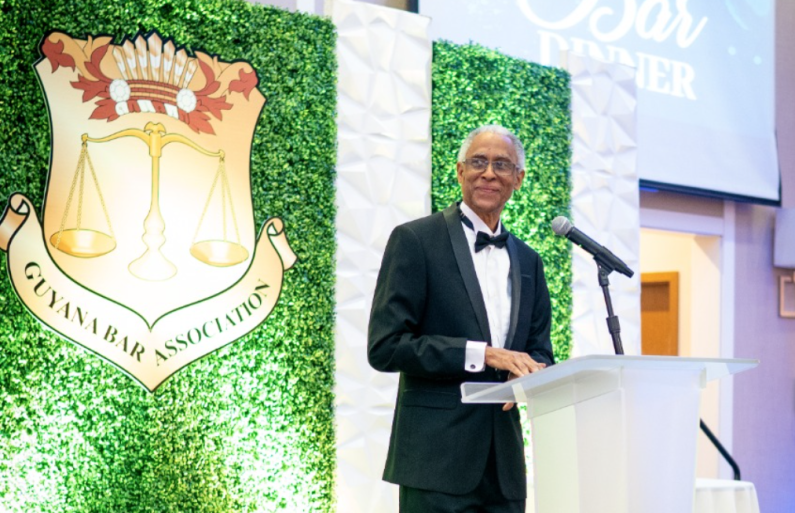 Declaring that Guyana's Justice system is ably led by two forward-looking and progressive judges, President of the Caribbean Court of Justice, (CCJ) Justice Adrian Saunders has expressed disappointment that Guyana has not been able to have a substantive Chancellor and Chief Justice in place for almost two decades.
"There is one significant blot on an otherwise impressive Guyanese legal and judicial landscape. For the country to have not appointed a Chancellor for 17 long years is very disappointing; likewise, to be without an appointed Chief Justice for several years. As the President of your final court, I believe I have a right and a duty publicly to express the view that Guyana should not let this year pass and not remedy this regrettable situation," Justice Saunders said as he addressed legal practitioners in Guyana at the annual dinner of the Guyana Bar Association on Saturday night.
This is not the first time that the President of the Caribbean Court of Justice has issued a call for the substantive appointments to be made.
Under the Constitution, there must be agreement between the President and the Opposition Leader on the appointment to the two key judicial posts.
Former Opposition Leader Joseph Harmon issued a call for the President to begin the process of moving ahead with the appointments last year, but there was no movement in that direction. A new Opposition Leader is set to take office on Wednesday.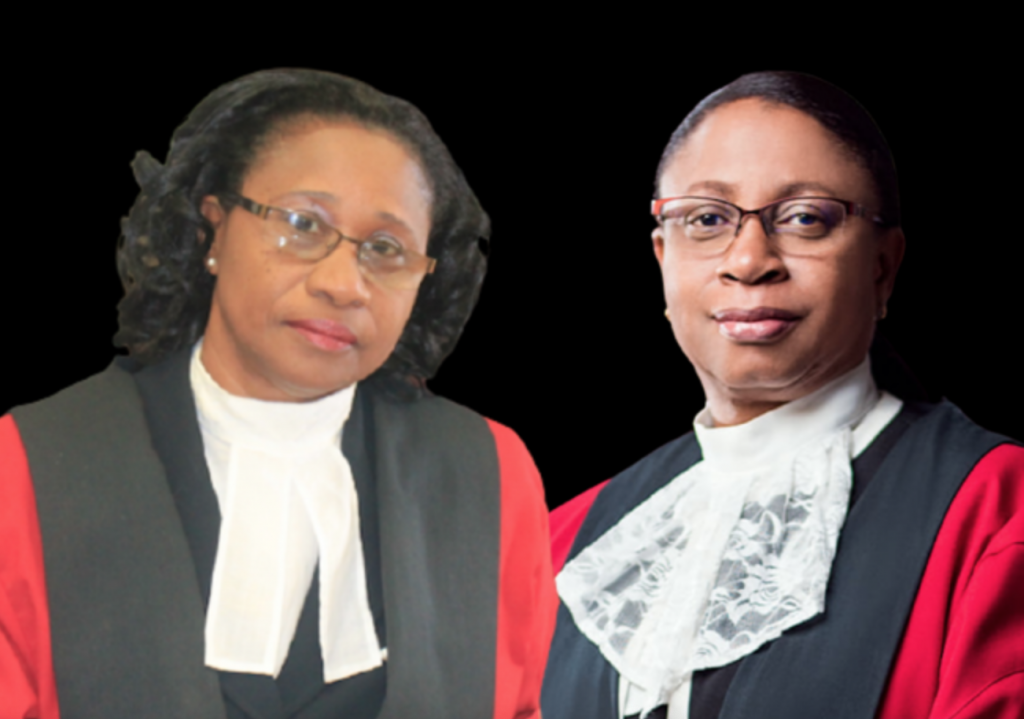 Recently, the President of the Guyana Bar Association, Pauline Chase as well Attorney General Anil Nandlall expressed the view that the current formula which is used to select the Chancellor and Chief Justice needs to be changed.
Guyana's last Substantive Chancellor, Justice Desiree Bernard left that position in 2005. There have been a number of acting appointments since then.
Justice Yonette Cummings currently acts in the position of Chancellor while Justice Roxanne George acts as Chief Justice.
There have been calls for the two to be appointed and the CCJ President wants to see the appointments made before the end of the year.
"Guyana's justice system is now dynamic, responsive, and innovative. It is currently ably led, for a few years now, by two forward-looking and progressive judges in the persons of the Acting Chancellor and the Acting Chief Justice," the CCJ President noted.
The CCJ President said attention must be placed on ensuring that the system of judicial appointments and promotions is highly competitive, transparent, and merit-based and that there should be ongoing, relevant, and systematic judicial education being made available for Judges and Magistrates.
Guyana is also currently without a Judicial Service Commission which is responsible for other appointments in the local judiciary.