Chief Executive Officer of the Guyana Telephone and Telegraph Company, Damian Blackburn has promised new and improved services for the business sector in Guyana.
In its bid to be the preferred solutions partner across all business segments in Guyana, GTT Business Solutions has formally launched its range of services for small and medium businesses.
Under the new conneX plans, new and existing businesses will receive high-speed internet service with complimentary voice solutions of 3500, 4000 and 6000 free minutes for local on-net calls and calls to the US and Canada.
"We are really here to work with you to transform your businesses whether your small, medium, micro; or a big corporate enterprise," the GTT CEO said.
GTT's Business Solutions has positioned itself to become the champion for small businesses in Guyana, promoting advancement through innovative solutions, the CEO said.
"And we pledge to you as the CEO of GTT, this is the start of the journey not the end. I pledge that we will be working closely in collaboration with all of the associations that I have come to know in the last year to make the businesses in Guyana stronger in whatever way they're serving," the GTT CEO said.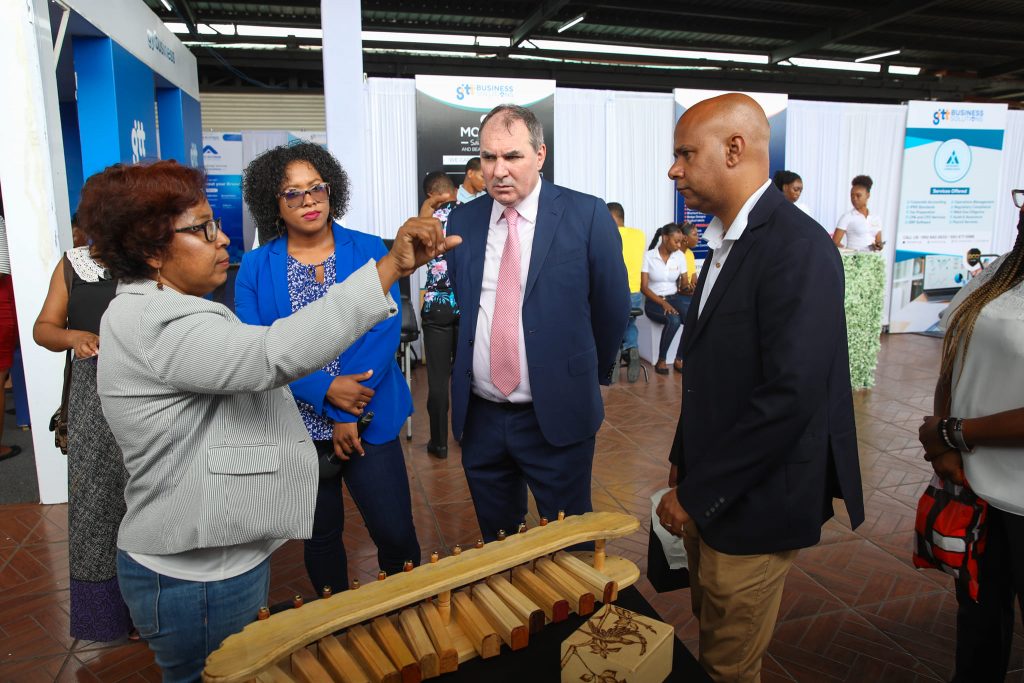 GTT has also pledged to work along with the government and private sector to forward its agenda where its services are necessary.
Minister of Tourism, Industry and Commerce, Oneidge Walrond, said the partnership between GTT and the Georgetown Chamber of Commerce and Industry exemplifies the type of effort that is needed to complement the Government's efforts toward developing an enabling climate for small and medium enterprises.
Over the weekend, GTT and the Georgetown Chamber of Commerce and Industry hosted the Small Business Expo at Parc Rayne.