Pregnant women along the East Bank Demerara corridor have now been given the option of delivering their bundles of joy at the Diamond Hospital.
The Ministry of Public Health on Wednesday commissioned a $12 million maternity ward at the Diamond Diagnostic Centre.
The new facility, which also includes a Neonatal Intensive Care Unit (NICU) is the first of its kind at the Diamond Hospital. Previously, the hospital only dealt with pregnancy cases that were considered emergencies.
Public Health Volda Lawrence said her Ministry has been making bold steps in improving the health care system across the country and not just at the main hospitals.
She added that "we are striving to have the best healthcare system in the Americas and we have to recognise the efforts made by our nursing fraternity to improve themselves, improve their skills so that they can be able to better serve communities".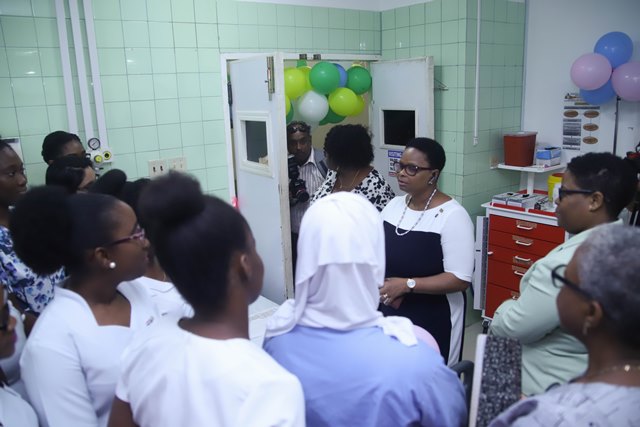 The new maternity unit is being manned by six Doctors, a staff nurse and five midwives.
The Neonatal Intensive Care Unit can accommodate three newborns at any one time. The hospital is also outfitted with a main operating theatre to readily carry out emergency surgeries after a delivery.
Although the unit was officially commissioned yesterday, it went in to operation last year and has since seen the successful delivery of 70 babies.
The Staff Nurse/Midwife attached to the new facility said the Diamond hospital is focusing on the 2030 Sustainable Development Goal (SDG) numbers one and two, which refer to reducing infant and maternal mortality rates.
The unit also offers clinical services, which have since reduced the number of patients at other health facilities in the region.