The eleven political parties contesting the upcoming elections have signed onto the Code of Conduct for Political Parties and are committing themselves to promote harmony and unity among Guyanese.
The Code of Conduct was put together by the Ethnic Relations Commission and has incorporated input and suggestions from some of the parties.
The Chairman of the ERC, Rev. John Smith said he is pleased that the political parties have signed on to the ERC's Code of Conduct, indicating that it was the first time that the Ethnic Relations Commission embarked on such an endeavour.
"I would like to thank the officials of all the parties involved for being available and for working with us during the past weeks. This is also an historic moment for the ERC. It is the first time since its establishment it would have endeavored to have a code of conduct for an election."
Reverend Smith also noted that there are other concerns that the Commission still has some concerns about what it has been observing on the campaign trail. He said he hopes the Code of Conduct results in more responsible behaviour by the various campaigns.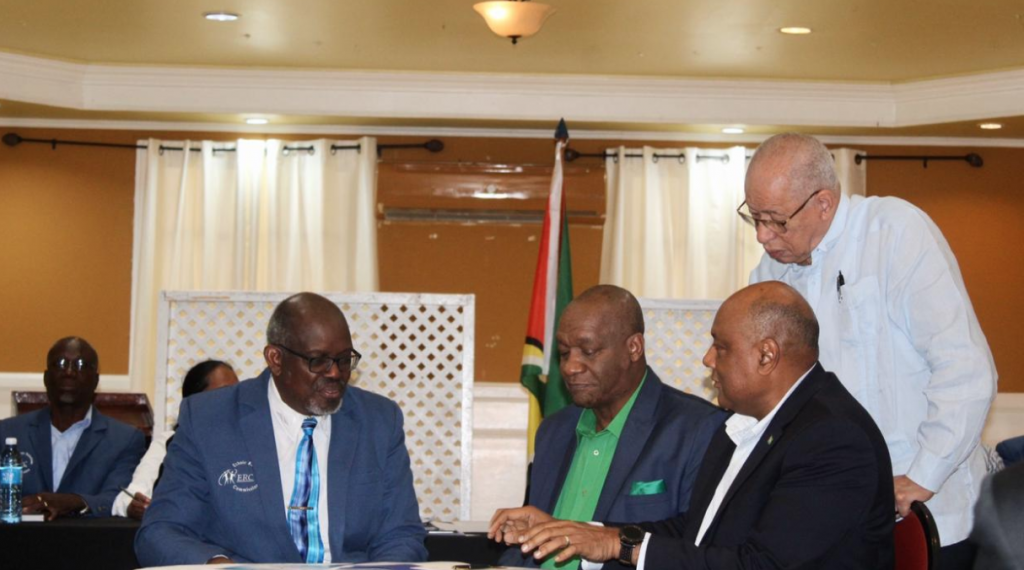 He said "internal reports compiled from monitoring public meetings and the traditional and non-traditional media, including Facebook are major cause for concern. With behavior and utterances not helpful to the efforts of promoting harmony, we urge all to work towards eliminating such public displays through a more responsible approach in an effort to ensure that the remaining period of the campaign is free of ethnic division, discrimination, hate speech, incitement and provocation." 
Smith reiterated the ERC's call for free and fair elections and underscored the importance of the media being fair in their reporting during this period.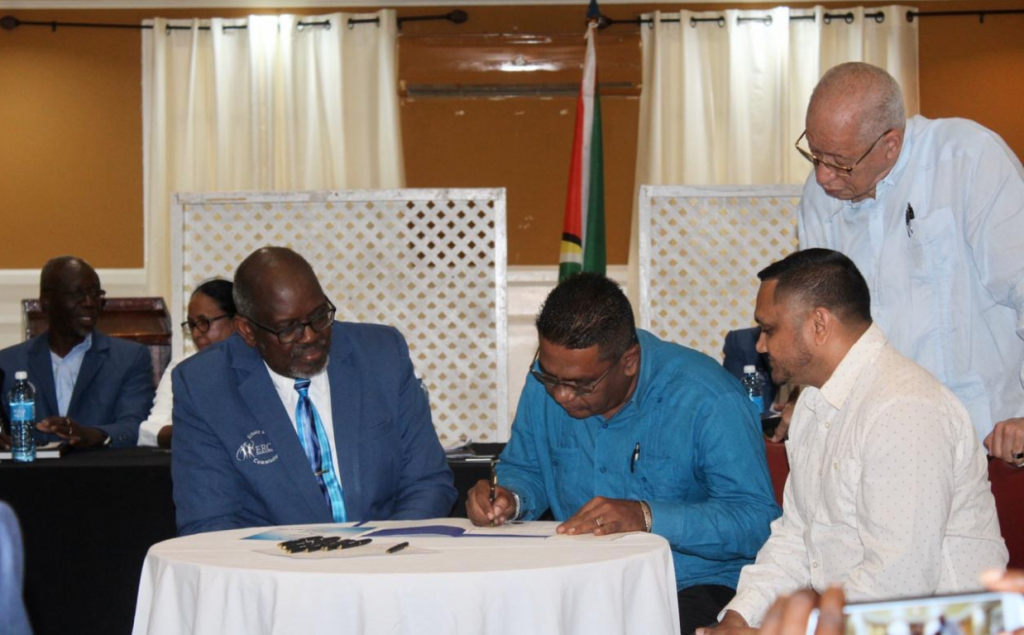 He said the mass media is currently being monitored, adding that there is the need for all Guyanese to work together to ensure that the mandate of the Ethnic Relations Commission
The ERC official made it known that the ERC cannot deliver the mandate of the Commission alone and the rest of Guyana must support its work.
The political parties have given an undertaking to continue to support the work of the ERC. (Anthony Glasgow)