With the political campaigns in full swing, the Ethnic Relation Commission is warning political parties about some of the statements being made by their leaders and campaigners.
At a press conference today, officials of the ERC reminded that political parties could find their candidates being removed from contesting the elections for breaches of the Racial Hostility Act.
Chairman of the ERC, Rev. John Smith said the Commission is concerned about what has been taking place with the election campaign still in the early stages. He said candidates and the parties they represent must be careful of the language they use on the campaign trail since there could be repercussions not just for the candidates, but also for the political parties they represent.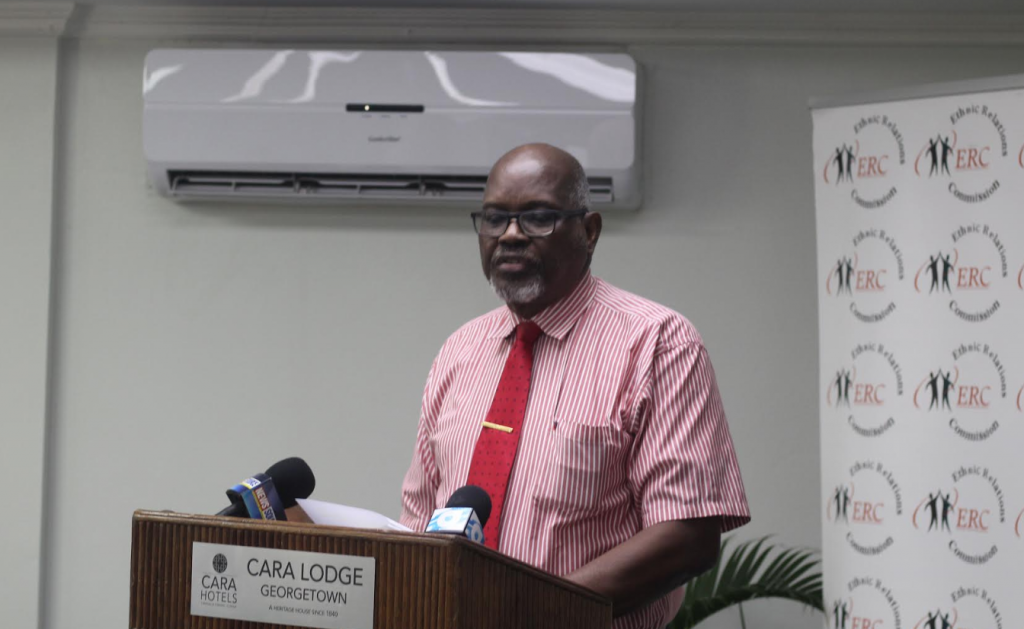 "As the campaigns for the various Political Parties continue in the run-up to the March 02 General and Regional Elections, the Ethnic Relations Commission (ERC) remains concerned over reported incidents of intimidation and abuse meted out to Party Officials while they were engaged in activities to sensitize on political messages reflective of the Parties they represent. The Commission is also concerned about the use of language that can be considered as combative and disrespectful to the point of even being threatening in some instances. The ERC firmly believes that those actions and utterances are counter-productive to the valiant efforts being made to foster unity and harmony", Rev. Smith said. 
The two major parties contesting the elections, the APNU+AFC coalition and the PPP Civic, have both complained about speakers from each other's parties and some of the statements made at political meetings.
Another member of the ERC, trade unionist Norris Witter said it is important for cohesiveness and unity to exist during and after the election cycle. He said the Commission has already been forced to write the major parties over complaints received, encouraging them to get themselves in order and not to breach the law.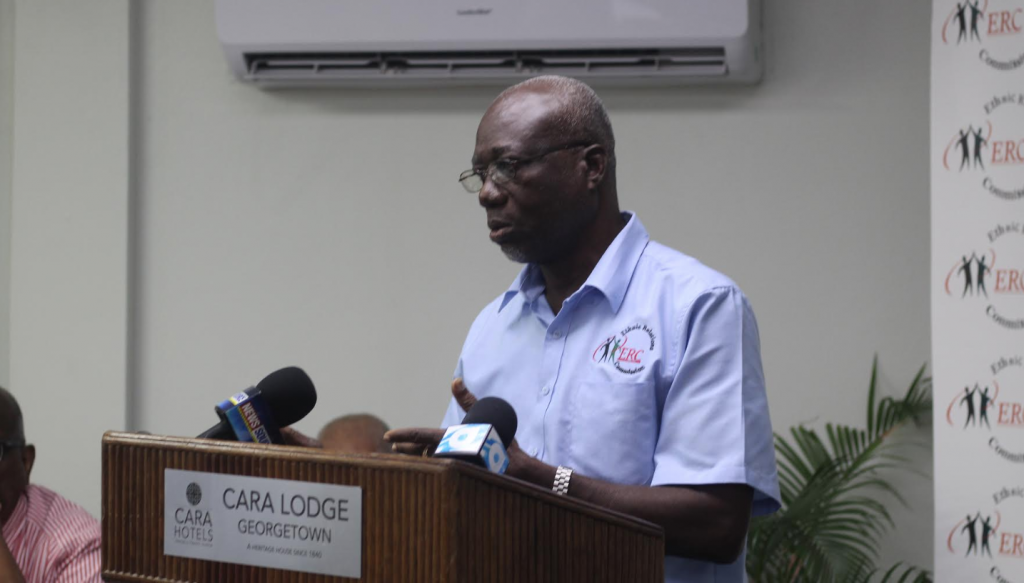 He reminded that political speakers could find themselves before the Courts over statements that breach the law.
Meanwhile the Ethnic Relations Commission is still pushing for the political parties to sign a code of conduct for the elections although the campaigns have already started.
The ERC Chairman said during interactions with various Political Parties, the Commission proposed the signing of a Code of Conduct relevant to the elections period.
A draft was shared with the Parties for suggested inputs. The Commission has indicated that it remains optimistic that there will be a public signing of a code of conduct by the parties in the future and that they will all adhere to the code.