Hundreds of children from communities across Georgetown were Thursday treated to free vaccination, dental checks, haircuts, sporting activities and received back to school packages ahead of the new school term that commences on Monday September 5, 2016.
Digicel Guyana continued its annual back to school outreach programme, this year on a much larger scale than ever before.
The Telecommunication company has been doing this initiative for the past six years.
Head of Marketing, Jacqueline James spoke to the media at the start of the promotion and said the company was hoping to serve some 1500 children with the support of the Ministry of Health and the Rotary Club of Georgetown.
"This is the first time we are doing this on this grand scale. For the last six years we have done back to school activities across the country," James added.
Children from the ages of 6 -16 years old, in the company of parents or guardians,  will have their teeth cleaned, hair trimmed and received their necessary vaccines.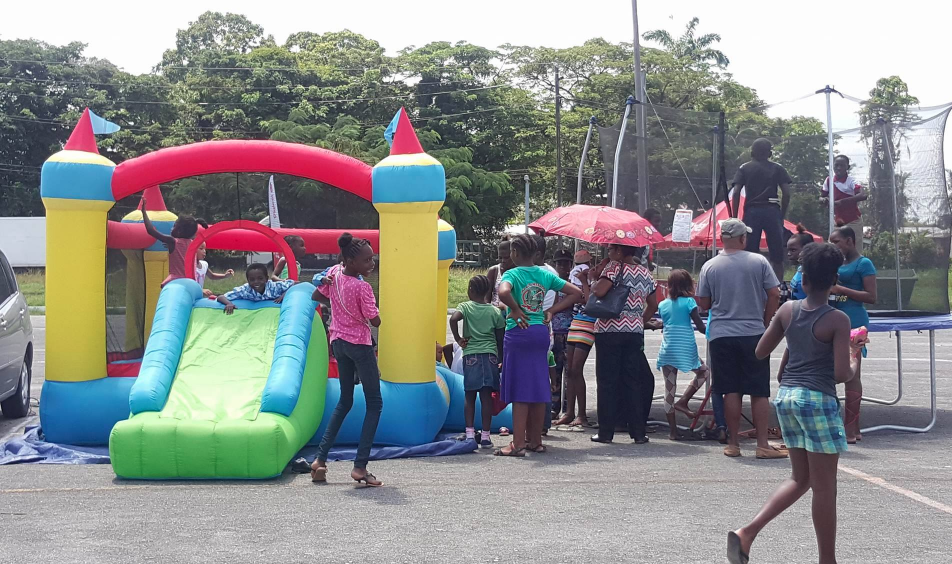 James said Digicel has generally been supporting Guyanese youths through sports and the arts.
Digicel also expanded its dental outreach programme across Guyana which began at Timehri, East Bank Demerara just over a week ago.
Digicel said it intends to continue the outreach since it has seen significant growth for the past six years.
This year the dental outreach targeted children in Essequibo, Berbice, Mahaica, Tuschen, Hararuni, and Georgetown.
This outreach began on August 23, 2016 and ends today with a show and fun day at the National Cultural Centre Tarmac.