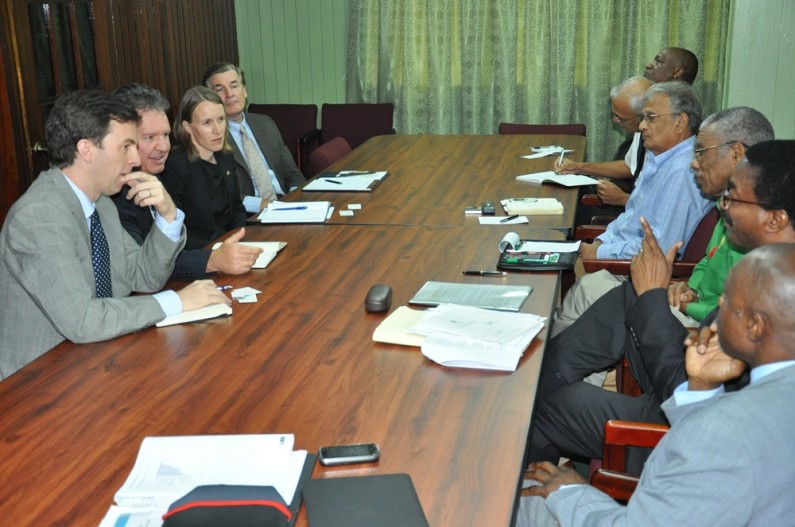 As another deadline looms over Guyana enacting amendments to the money laundering legislation, western diplomats are trying to get a better understanding of why the opposition parties are not ready to fully throw their support behind the current legislation.
On Monday, The American, British, Canadian and European Union diplomatic representatives met with Opposition Leader David Granger and a team from the Opposition group,  A Partnership for National Unity.
In a statement, the Opposition Leader's office said the APNU used the opportunity to restate its concerns about the short comings of the current legislation and the fact that the work of the Select Committee was brought to an abrupt end without the benefit of significant input from the Partnership and other interested parties.
The APNU said it assured the Western Diplomats that the Partnerships is desirous of an Anti-Money Laundering and Countering the Financing of Terrorism legislation that is not flawed; that restructures and strengthens the capacity of the Financial Intelligence Unit and one that addresses all of the deficits of the current  legislation.
There have been mounting calls for the Opposition parties to support the amendments to the Money Laundering Bill. The parties however point out that Government appears to be rushing the legislation and is not allowing adequate time for sufficient changes.