Local cable service provider E–Networks has officially launched its new user-friendly and cost-effective Orange Box cable service.
With the new service, E–Networks customers are afforded ten channels for a one time payment of $19,500 and no monthly fees.
Customers are also being given the option of paying the one time fee in three installments.
During the launch at the company's Camp Street store on Monday, Managing Director Vishok Persaud said E – Networks aims to have a presence in as many Guyanese homes as possible.
"Through this service we hope to expand our customer base and take our product into more homes across the country," he said.
According to Mr. Persaud,  the new service is user-friendly and customers can do the installation themselves. He explained that once they buy the orange box service, they'll be provided with the cable box and all of the connections that would allow them to set up the service in their home by themselves.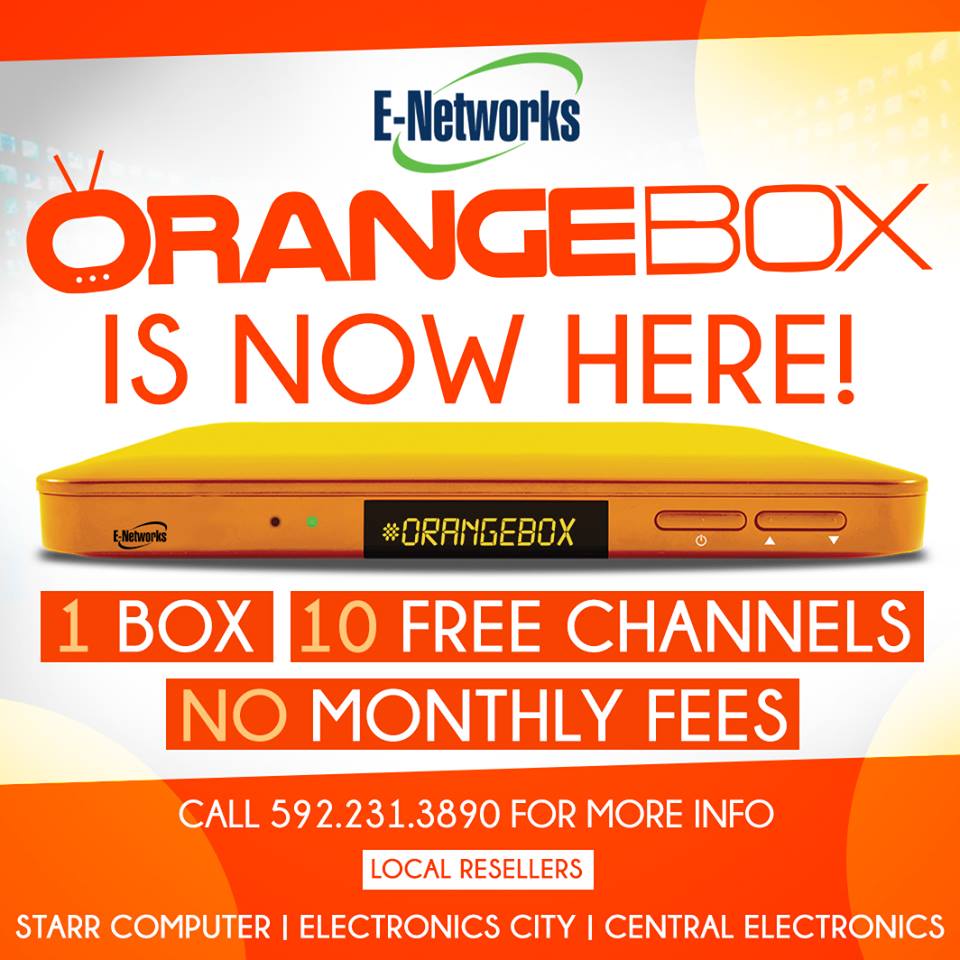 OrangeBox's channels include news, entertainment, kids and educational offerings along with E –Networks' own channels – E1, E2 and E3, which will air movies, TV shows, live local and international sporting events and E- Networks' own original production.
Persaud also promised to support and broadcast more local productions. OrangeBox customers can also upgrade at anytime to E – Networks' full suite of channels, starting from $3,500 monthly. The service is available in Georgetown, up to Soesdyke along the East Bank, Mahaica along the East Coast, Parika and Canal #2. The company has plans to expand several other communities in the new year.