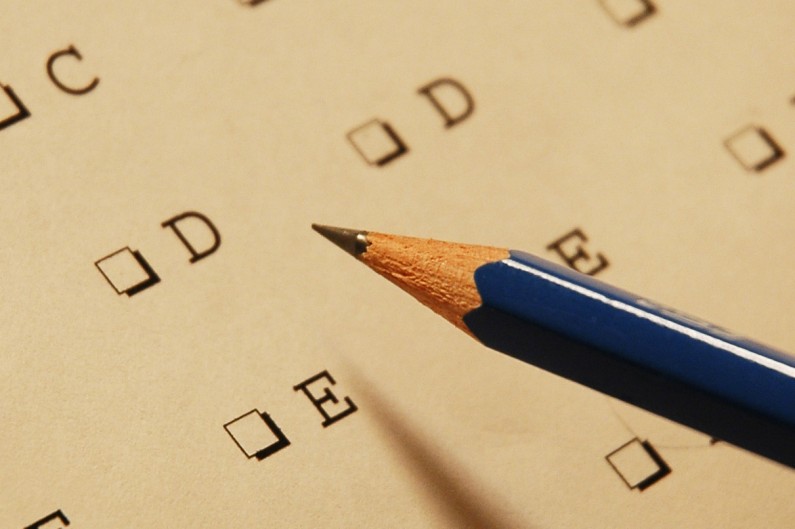 The Ministry of Education on Wednesday announced a new date for the National Grade Six Assessment Exams, which are also known as the Common Entrance exams.  Students will now write the exams on Wednesday, April 27 and Thursday April, 28 2016.
The exams were originally scheduled to be written at the end of March but the Education Ministry decided to push it back by a month to allow more time for the teachers to complete their work and more time for the students to complete their studies.
In a statement, the Ministry said it decided "to extend the dates by one month to give teachers sufficient time to complete the Grade 6 curriculum and give students additional time within which to prepare for the Assessments. Teachers have been advocating for the additional time to be granted for some time now."
The Education Ministry also confirmed that "with immediate effect, the weighting previously attributed to the Grades Two and Four Assessments will stop". Therefore, NGSA 2016 will not include grades obtained from the recent assessments.
The Grades Two and Four Assessments will be used strictly for diagnostic purposes, as was initially intended.   Schools are urged to put the necessary systems in place for the results of these Assessments to be the basis for strategic interventions aimed at overcoming identified weaknesses of pupils.
The ministry would also like to encourage parents to continue to work with their children to ensure that they improve in any subject area that is considered a challenge to the child.
Parents are candidates preparing to take the assessments are asked to note the following timetable:
DATE
A.M.
P.M.
WEDNESDAY2016-04-27
English Language 2(9:00hrs – 9:55hrs)

English Language 1

(10:30 hrs – 11:40hrs)

Science 1(13:00hrs – 14:10hrs)

Science 2

(14:30 hrs – 15:25 hrs)

THURSDAY2016-04-28
Mathematics 1(9:00hrs – 10:10hrs)

Mathematics 2

(10:45 hrs – 11:40 hrs)

Social Studies 1(13:00hrs – 14:10hrs)

Social Studies 2

(14:30 hrs – 15:25 hrs)