Students and their teachers will now be able to access the Ministry of Education's Radio Station – EDYOU FM – on their smart phones and other digital devices using an app called Edpal.
Like the radio station, the app will provide quality, curriculum-based content for learners across various grades as well as live entertainment shows that are often complemented with news, trivia, and other knowledge-based programmes for the entire family.
Minister of Education, Priya Manickchand, while applauding the Head of EDYOU FM, Phillip Williams on spearheading the initiative, said the app provides an opportunity for children to learn within their comfort zone, while capitalizing on technology.
"Getting this work onto the device, getting this work into the hands of the children in a way they know best, they like, they understand, was very, very clever, very innovative, and very progressive, and that was the work of EDYOU FM led by the young Phillip Williams and his young team," the Education Minister said.
Minister Manickchand said the radio station has evolved over the last three years – providing a range of educational content in a multiplicity of ways that are fun and entertaining. She said the app will now serve as an alternative for both teachers and children.
"The importance of this app…is that we can do, we can educate on the radio where people can't get the app…in Guyana's villages, valleys and mountains but we can also use that same content on an app, on a device for children who are here, and are addicted to it," the Education Minister said.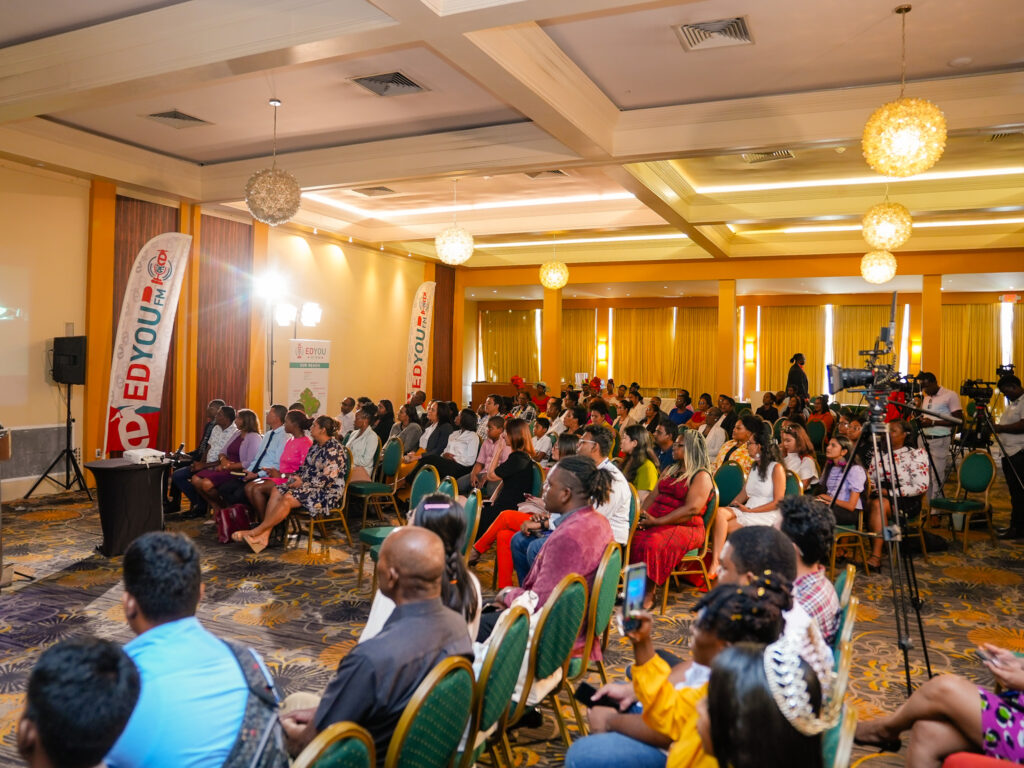 Director of the National Centre for Educational Resource Development (NCERD), Quenita Walrond said since the start of the COVID-19 Pandemic, NCERD, together with the Ministry of Education and EDYOU FM, has been using technology to keep children engaged in educational activities.
She said at the time, radio was underutilized, particularly, in the area of education despite its reach. Confronted with pandemic, Walrond the Ministry turned to radio to keep children in the seat of learning, and the expansion of the radio station has been remarkable.
EDUYOU FM – the home of family edutainment – is accessible throughout the country, and now the app – Edpal – can be accessed from any digital device – once downloaded from the app store.