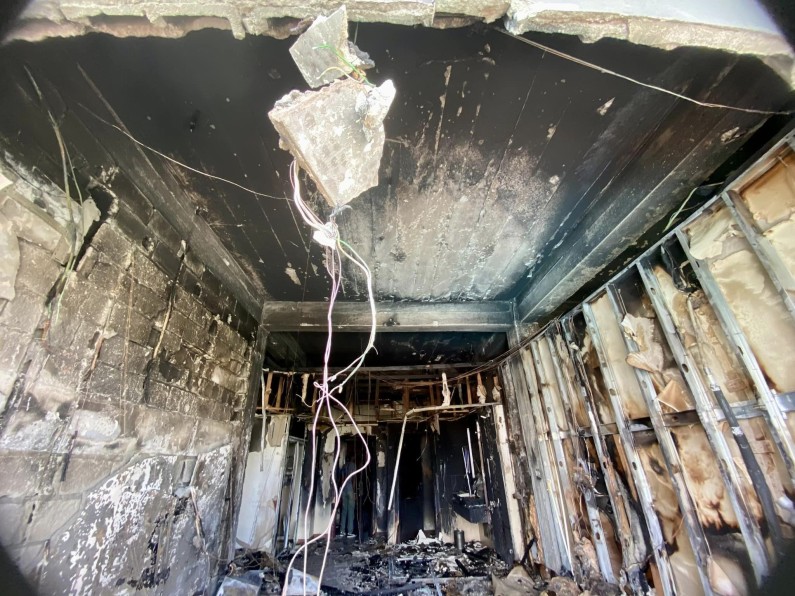 Saturday night's fire which gutted a room and scorched others at the Ramada Princess Hotel, has forced the hotel to close its doors until further notice.
In a statement, the hotel's management announced the closure, indicating that the management is working with the authorities, in organizing a plan to deal with issues that the hotel's guests are facing at this time.
Over 250 guests were forced to leave the hotel when the fire broke out on Saturday night. Although the fire was extinguised by the fire service before spreading to other floors, there was severe water damage to several sections of the hotel.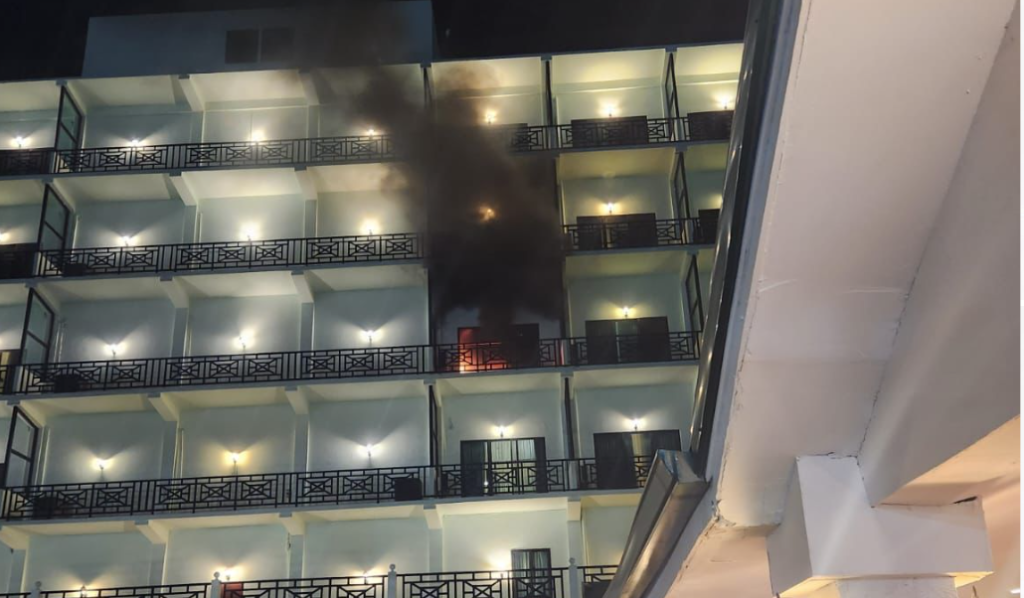 The hotel has described the damage as extensive.
While Fire investigators have been able to identify the room on the fourth floor where the fire started, they are still probing a cause.
When the fire broke out, some guests were seen scaling the hotel's balcony as smoke engulfed sections of the fourth floor and moved to other floors.
Using its crane fire truck, the Fire Service was able to get around to the back of the hotel, as the hotel's pool was also used as a water source to douse the blaze.
The investigations are ongoing.