After a two-week hiatus, the Commission of Inquiry (CoI) into the 2020 Elections recommenced today with key witnesses pointing the Commission to various rooms within the Ashmins Building where the Region 4 Statements of Poll (SOPs) were tabulated.
It was in the Ashmins Building that the Guyana Elections Commission (GECOM's) Command Centre and Office of the Region Four Returning Officer (RO) Clairmont Mingo were housed during the 2020 elections.
During a visit to the Ashmin's building today, former Member of The New Movement (TNM), Dr Josh Kanhai showed members of the Commission the room in which GECOM's Chairman, Justice (Ret'd) Claudette Singh was found locked inside with the Deputy Chief Elections Officer (DCEO), Roxanne Myers and about 12 unknown men.
"The couch was here, one couch. The Chairman was sitting on the couch and Ms. Myers was sitting on the right," he recalled.
Dr Kanhai, who was among the first set of witnesses to have appeared before the high-level Commission, recalled that the incident took place on March 5 – the very day that the Region Four Returning Officer (RO) Clairmont Mingo attempted to declare the results of the votes cast in District 4.
He recalled that the staircase leading to the third floor, where the Chairman's Office had been located, was blocked by police officers. He along with a number of other party agents and observers managed to the breach the human barricade, and forced their way into the Chairman's Office.
He also identified the room, where the tabulation took place during the elections and other rooms.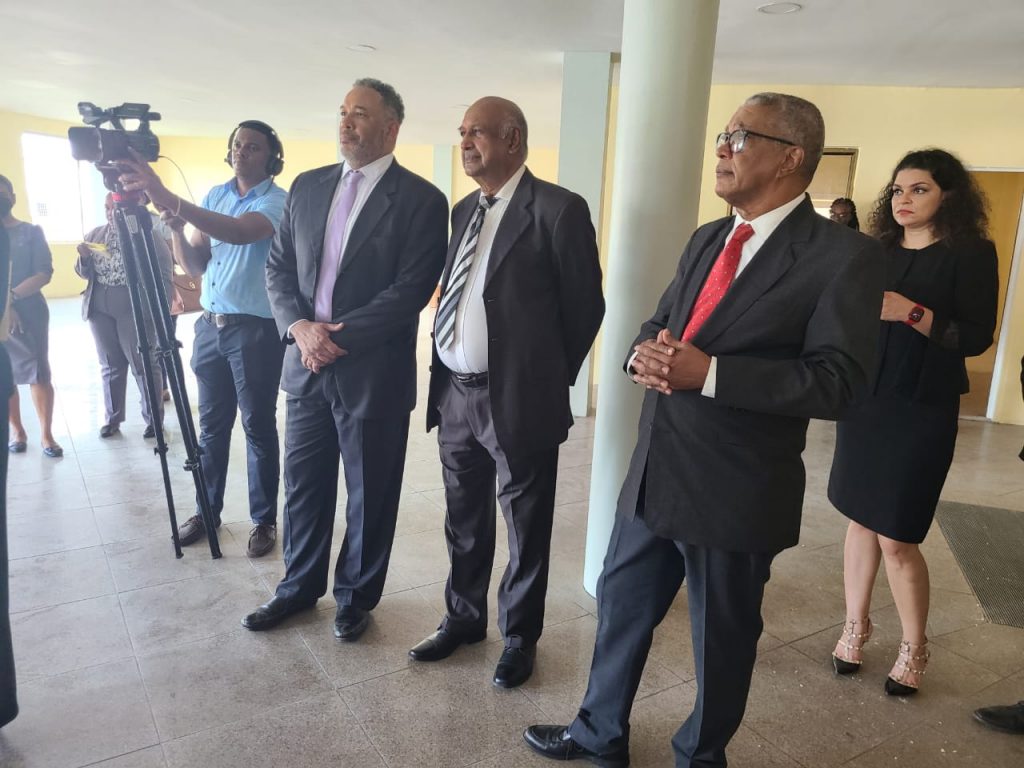 Another witness, IT Manager at GECOM Aneal Giddings pointed the Commissioners to rooms which were occupied by the Returning Officer, Deputy Returning Officer and the GECOM Chairman. He also walked the Commission through the process of collecting and processing the SOPs and other election related materials.
Assistant Police Commissioner of Police and Head of the Presidential Guard Edgar Thomas also did a walk through with the Commission members while responding to questions posed by the Commissioners and the Commission's Attorney.