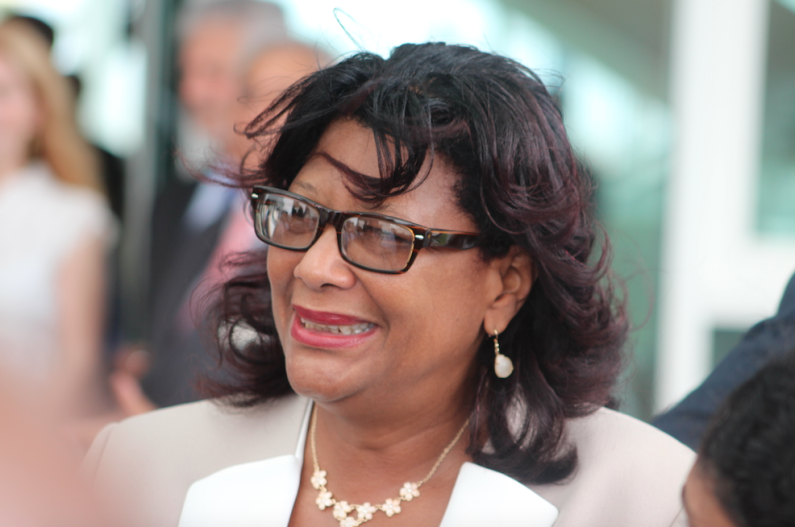 Former Director General of the Ministry of Foreign Affairs and former Ambassador to CARICOM, Ms. Elisabeth Harper has been rehired by the Ministry of Foreign Affairs, but this time as a special consultant on issues related to Guyana's sovereignty.
Foreign Affairs Minister, Carl Greenidge confirmed the rehiring this morning at an end of year press conference for his Ministry.
He said that she has well known expertise in several areas related to Guyana's sovereignty and border issues and therefore the Ministry saw the need to have her services retained.
Foreign Minister Greenidge told the media that "in relation to matters to do with sovereignty, because of the delicacy of that area we have been utilizing the skills of Mrs. Harper to assist us in that area and that is ongoing and it will continue".
Harper is a well respected Diplomat who worked her way up at the Ministry of Foreign Affairs over a number of decades.  She however took a losing gamble in 2015, when she left her job to become the running mate for the then incumbent President, Donald Ramotar of the PPP Civic.
The PPP Civic lost the elections and Harper refused a seat in Parliament to represent the party.  At the time, she said her decision not to go in to parliament was a principled one.
Many believe that she made the decision to avoid the infighting that was taking place in the PPP at the time over who should head into Parliament as the Leader of the Opposition. Former President Bharrat Jagdeo eventually got the nod for the position from his party comrades over Ramotar.
The former Director General of the Foreign Affairs Ministry had always indicated her willingness to work with the new government once she was provided with the opportunity.
News Source understands that she has been providing the consultancy services for the past several months.