The European Union Election Observation Mission (EU EOM) to Guyana has completed its final report on its observation of the Guyana elections, leaving a total of 26 recommendations behind.
The final report of the EU Observer Mission was released today.
The EU said while the elections were competitive and contestants could campaign freely, the integrity of the entire electoral process was seriously compromised by "the non-transparent and non-credible tabulation of results in the largest and decisive Region 4 by senior GECOM officials, acting in blatant violation of the law and High Court orders issued in this regard".
Outside of that, the EU said voting and counting were well managed all over the country, as was the tabulation of results in nine of Guyana's ten regions.
The body raised concern about the lack of electoral financing laws in Guyana and coverage of the elections by the state media. The EU also said there was lack of transparency in the administration of the elections in Guyana.
Of the 26 recommendations being put forward by the EU team, it wants priority to be given to review and consolidate the fragmented election legislation.
It also wants to see the launch of a consultation process to overhaul the composition and functioning of the Elections Commission.
Additionally, the EU Observer group believes there should be the development of effective legislation to regulate political finance; foster transparency and accountability in online and offline campaigning; transformation of the state-owned media into a genuine public service broadcaster and the adoption of clear written procedures for transmission and tabulation of election results.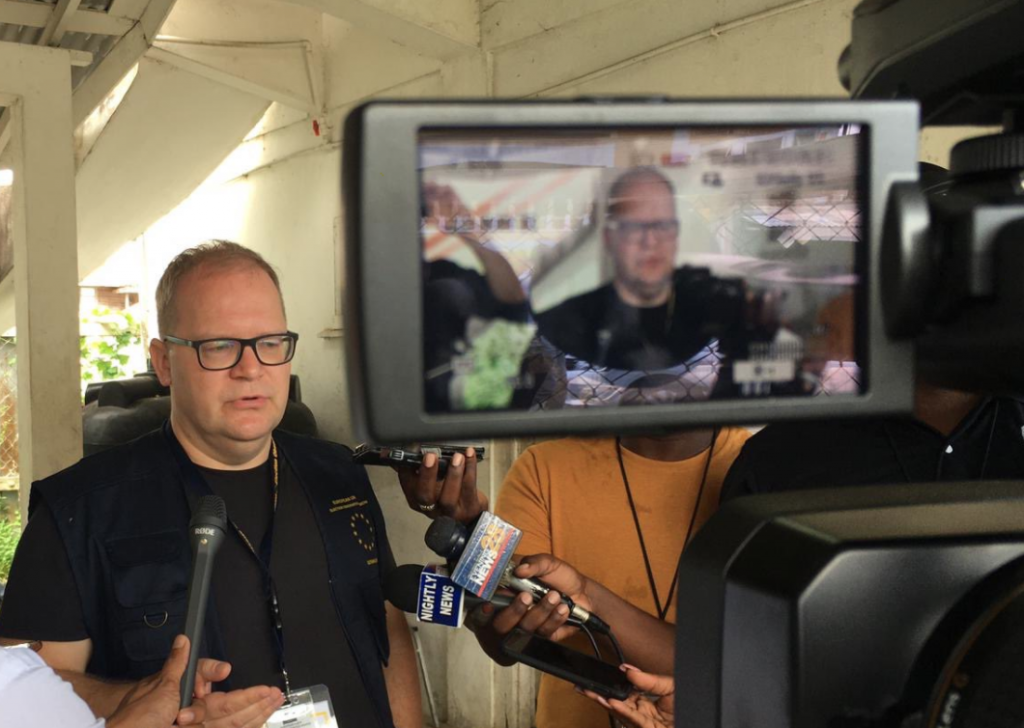 It is also recommending that any declaration of results should be accompanied by simultaneous publication of detailed polling station results and digital copies of all Statements of Poll, while there should also be the establishment of a comprehensive election dispute resolution system.
The EU team started its election observation in Guyana in January and that continued until the 20th March.
A total of 55 Observers from the EU observed the electoral process in Guyana. It was the first-ever full-fledged election observer team from the EU in Guyana.