Already on remand for the possession of guns and ammunition, former member of the Phantom Death Squad and ex-policeman, Lloyd Roberts, appeared in Court today and was charged for the murder of 19-year-old Ryan Sergeant.
The youth was shot dead as he stood outside the Rio Nightclub back in September 2016, when a gunfight ensued between a number of club patrons. Roberts was fingered as one of the persons firing gunshots.
The 35-year-old Lloyd Roberts was initially held for questioning, but was released although he remained a prime suspect.
News Source understands that new evidence that was recently gathered led to the murder charge being filed against him today.
He was not required to enter  a plea to the indictable murder charge and was remanded to prison. The murder investigation had been ongoing with several persons arrested and questioned and video recordings examined.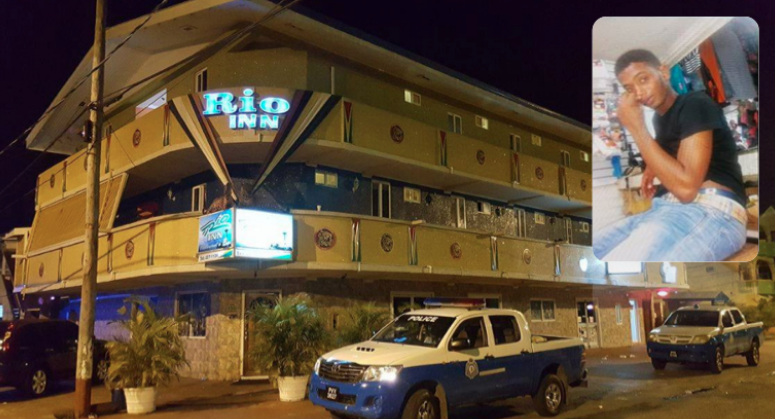 And it was just over a month ago that Roberts and two other men were arrested by Police in a Campbellville house with a high powered AK-47 assault rifle, a 9mm handgun and over 60 rounds of ammunition.
Police moved in on the rented property after persons in the area expressed concern about seeing the men frequenting the house. Roberts and the other two men were charged and refused bail in that case.
This is not the first time that Lloyd Roberts has found himself before the courts facing murder charges.
Back in 2010, he was charged with a double murder, but was set free after the Prosecution failed to produce enough evidence that could tie him to the murders.