President David Granger is in The Bahamas on an official visit and just after his arrival on Thursday he said that much of the economic and unemployment problems facing the Region can be solved if Caribbean States work to combine their resources, talents and expertise.
Mr. Granger made the remarks, during an interview with one of the broadcast stations in The Bahamas just after a meeting with the Governor General of that country, Dame Marguerite Pindling.
Describing the visit as an economic mission, the President, who is accompanied by Minister of Foreign Affairs, Carl Greenidge, Minister of Agriculture, Noel Holder and Minister of Business, Dominic Gaskin, said Guyana has the resources, while The Bahamas has the capital and successful tourism and financial sectors that lessons can be learnt from.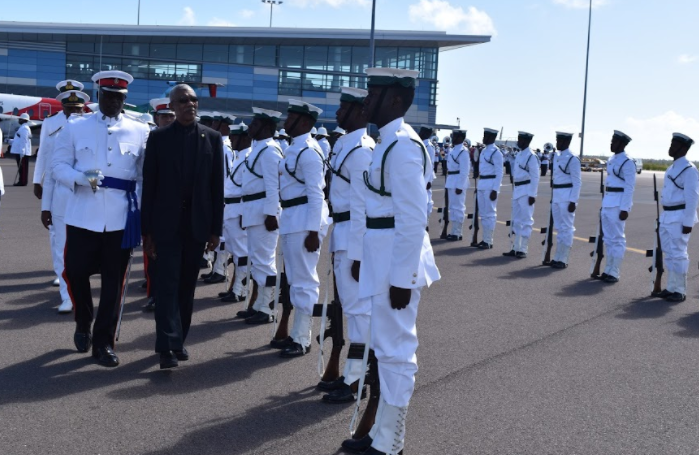 He believes that combining these factors can mean economic benefit for both countries and that similar economic relations among other Caribbean States can bear similar fruit "We are talking about a world class community and we need to continue to work in the Caribbean Community to make better use of these resources… Much of what you need here in the Bahamas, I am sure can be produced in the mainland states [Guyana, Belize and Suriname]," he said.
President Granger also spoke of the importance of improving education and the creation of the conditions that encourage entrepreneurial growth to create employment and eliminate poverty.
He said that a high standard of education coupled with the availability of entrepreneurial opportunities will offer young people in the Caribbean, hope for the future. This, he said, is an objective that is shared by the Governments of Guyana, The Bahamas and the rest of Region.
Speaking of the strides that the Bahamas has made over the years, President Granger lauded Prime Minister Perry Christie and his Government and said that the island is a good example to the rest of the Caribbean. "I am happy to see what Prime Minister Christie has been able to achieve… We have to learn from each other. We have to stick together," he said.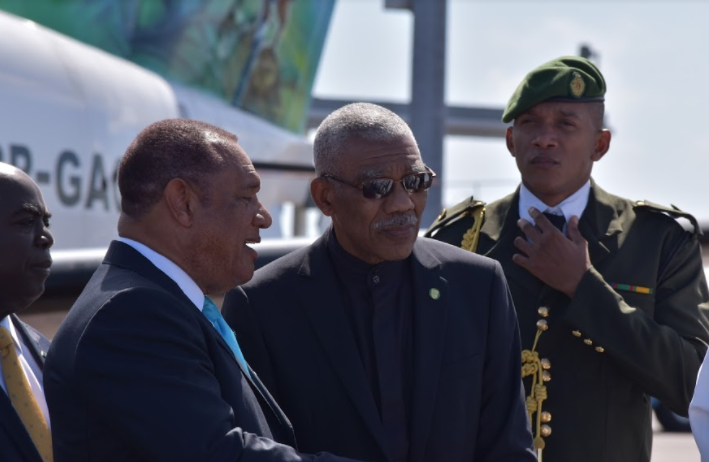 He explained that the mechanism of the Caribbean Community was designed to ensure that member States share ideas and learn from each other. "Guyana, Belize and Suriname have articulated the need to broaden the tourist product… We are a blessed Region. We are not some sort of monochromatic image to the rest of the world. I am convinced that if we can combine our talents and resources, we can offer a world class product. Bahamas is already a world-class tourist destination and we would like to learn how you have been able to do that," the President said.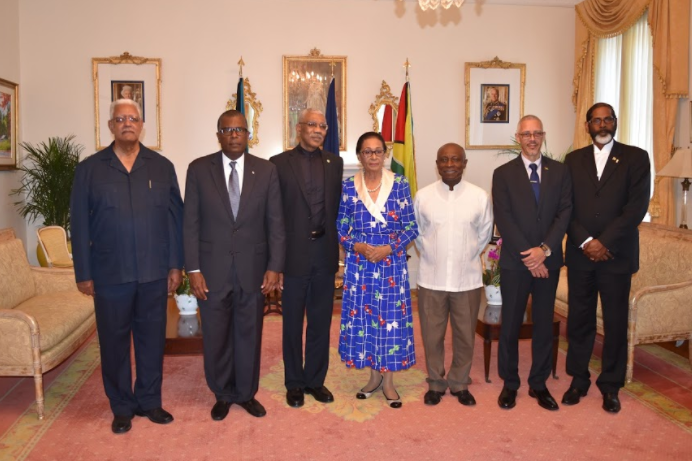 Similar sentiments were expressed by Minister Greenidge, who said that there is much scope for cooperation among States in terms of technical assistance, exchange of experiences and capacity building, whereby institutions can absorb students from both sides. Tomorrow, President Granger and his delegation will be having a full engagement with Prime Minister Perry Christie and his Cabinet to discuss some of these matters. The official visit will wrap up on Saturday.  (MOTP)