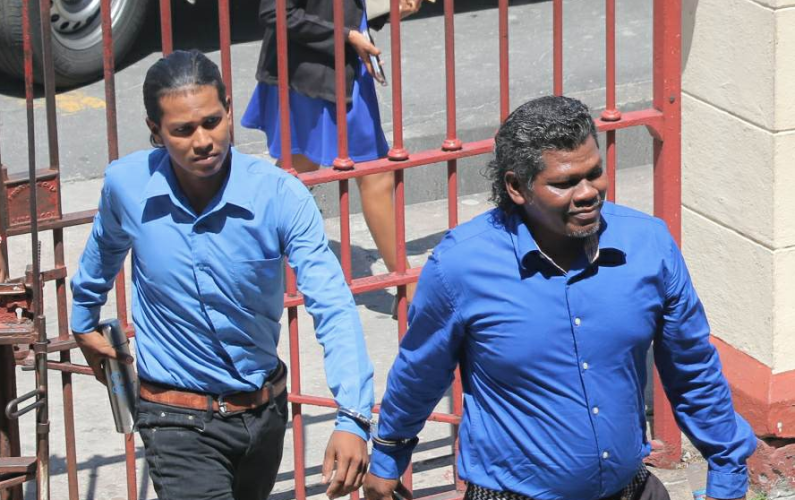 With their hands cuffed to each other, a father and son appeared in Court today and were charged for using fake number plates on two vehicles that appeared to have been stolen.
Twenty-three-year old, Ricky Chung and his father, 43-year-old, Nigel Chung pleaded not guilty to the charges.
The Court heard that between the 17th August 2017 and the 13th February 2018,  they fraudulently used forged number plates on one registered Toyota, Spacio vehicle knowing that the number plates were false.
It was further alleged that between the 19th December, 2017 and 10th February, 2018 in Georgetown the two also fraudulently used forged number plates on a Toyota motorcar.
Attorney Dexter Todd, who is representing the interests of the two men,  told the the Court that since the investigations into carjackings were launched, both of the accused turned themselves into police custody.
Additionally, he told Court that in their defense, the false number plates issue was a misunderstanding since the cars were taken to their welding workshop on the East Bank of Demerara.
Both men were granted bail in the sum of $200,000 each and will have to return to Court next week.