As Guyanese celebrate the festival of Holi, President David Granger, joined members of the Hindu Swayamsevak Sangha for a Chowtal session on the lawns of State House on Tuesday evening.
Chowtal is a genre of folk music originated from the Bhojpuri Region, Northern India and has been preserved for over 178 years in Guyana.
In his brief remarks after a spirited round of Chowtal singing, the Head of State said that the festivities associated with the festival of Holi is an expression of the culture which is part of the Guyanese experience that started to flourish after the country gained independence. He explained that these festivals contribute to national unity, in that they help citizens to understand and appreciate the uniqueness of the country's diverse cultural mosaic.
The President pointed out however, that most of the festivities are confined to the coastland and urged the religious groups to visit riverine and hinterland communities and host some of these cultural activities there, so that people will get a better understanding of the Guyanese society.
"The fact that you have been able to preserve this tradition and this custom and still find joy in it and other people can find joy in it shows the power of culture, the power of retention of these norms," President Granger said.
He also said that the vibrant colours and fun associated with Phagwah, which heralds the beginning of spring, makes it one of the most joyous festivals in Guyana. He noted that the festival itself encompasses everything about regeneration and rebirth.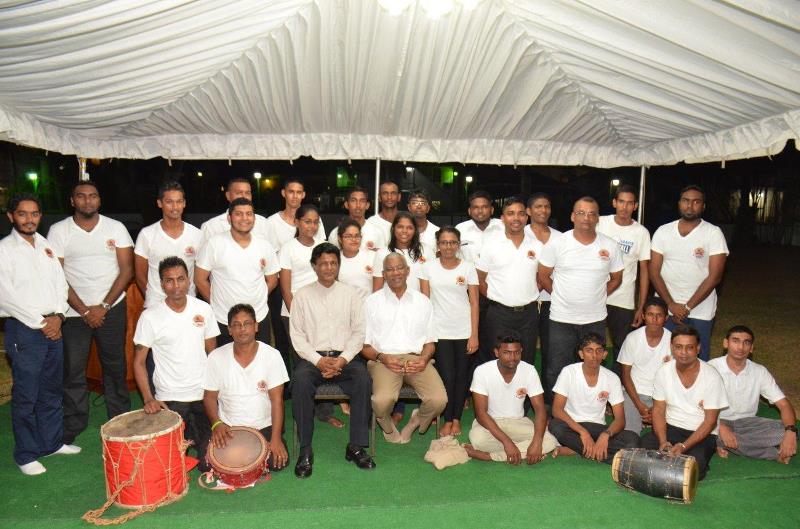 Speaking about the high level of religious tolerance that exists in Guyana, the President said that it is important for all citizens to appreciate each other's faiths and roots so as to better appreciate themselves.
"We are not entitled to be exclusively hateful of other religions; we must be tolerant because other religions may have truths which we ourselves may not be able to discover…all of our religions teach compassion and when we lose that compassion; when we lose that love for fellow man and woman, we take a dangerous road…we see what is happening in countries where there is hatred," President Granger said. 
Meanwhile, Mr. Ravi Dev, who is a member of the Hindu Swayamsevak Sangha said that a strong, all-embracing cultural policy is needed to bring together Guyana's six peoples and move the nation forward.