The Office of the President has announced that the Ministries of Finance and Natural Resources will both fall under the Office of the President directly.
The announcement comes as the Government is still to name a Finance Minister.
A Natural Resources Minister was named but there was some concern about his experience in the area as he is a newcomer to the government and the natural resources sector.
With no Minister of Finance being named, it is likely that Vice President Bharrat Jagdeo who is a former Finance Minister will take up the portfolio.
Last week, President Irfaan Ali while telling reporters that the Finance Ministry will be overlooked by him until a Minister was finalised, also indicated that the Vice President would be assisting in that regard.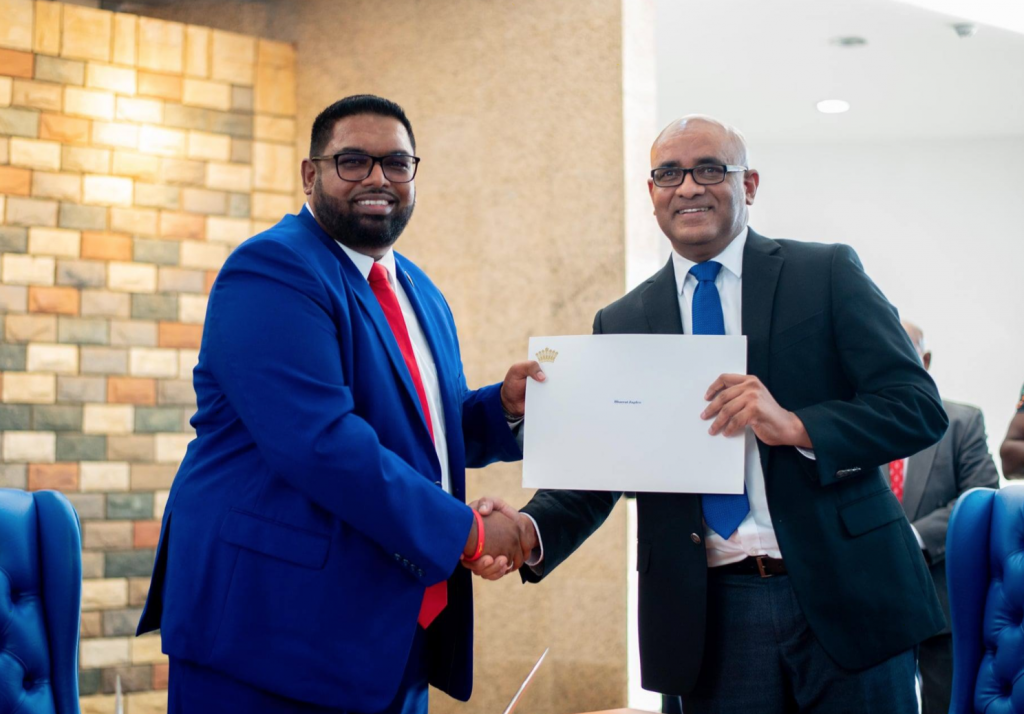 News Source understands that the President's Office will also deal directly with issues related to the oil and gas sector while the Minister of Natural Resources will handle the other sectors that fall under the portfolio.
As an oil producing country, Guyana is getting set for major growth in the economy as it is projected to see unprecedented development and growth later this year and over the coming years.