First Lady Arya Ali has made a pitch to the Guyana Shore Base company to include differently able persons in its hiring.
Guyana Shore Base provides management and integrated logistics services for the operators in Guyana's Petroleum Industry. The workforce of the company is currently 94% Guyanese.
During a recent familiarisation visit to one of the company's facilities at Houston on the East Bank of Demerara, the First Lady noted that there are several qualified differently-abled persons who are seeking employment and she is hoping that they will be considered by the company.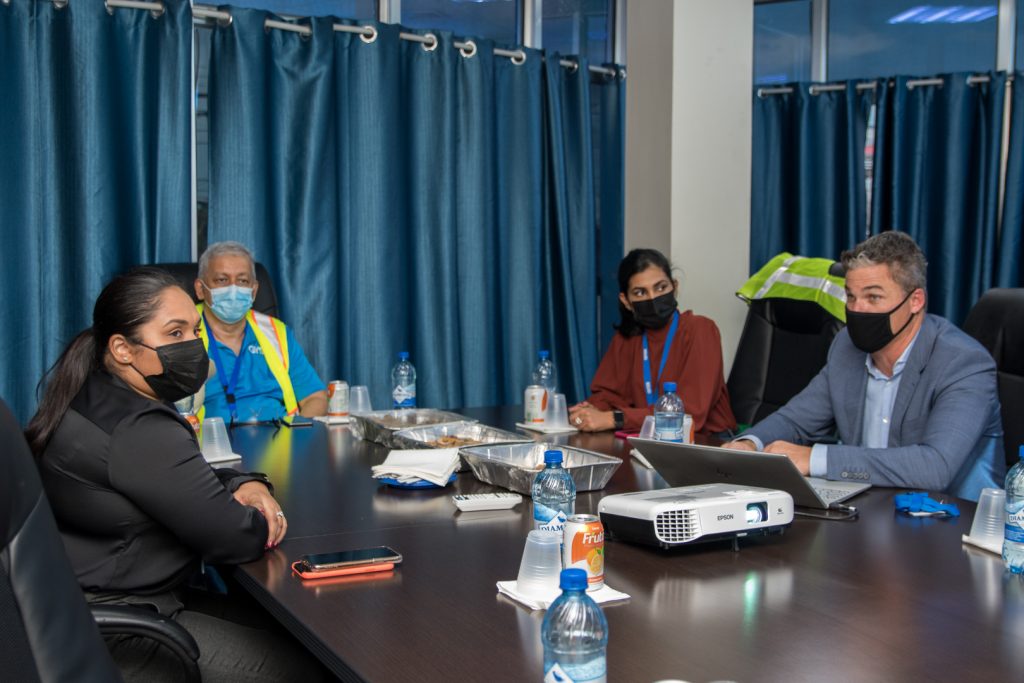 Officials of the company, according to the First Lady's Office, have given a commitment to examine the list of differently-abled persons seeking jobs and hire some of them, where the possibility exists.
Ms. Ali recently met with a representative group of differently-abled persons and the need for employment was raised during that meeting.