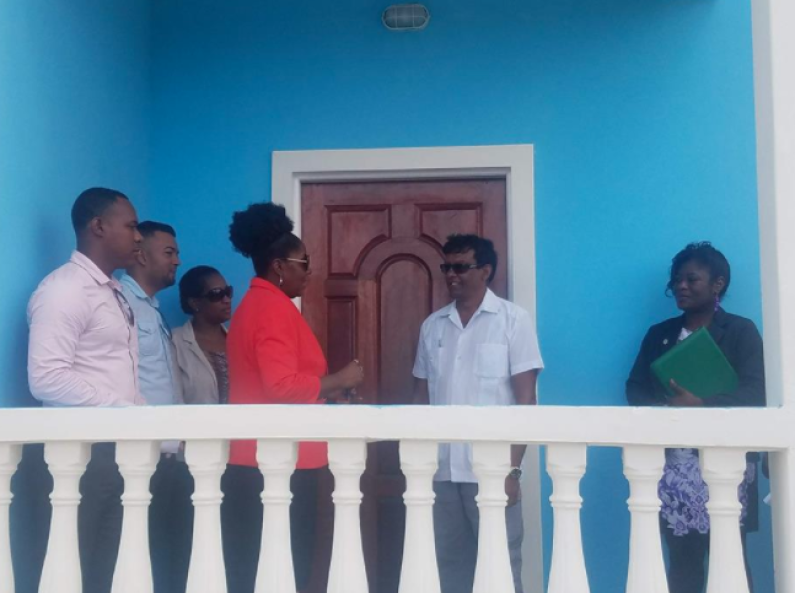 A 1993 house lot applicant is the first owner and occupant of a duplex home constructed by the government under its latest housing project for low, moderate and middle-income families.
Forty-six- year-old Deborah Wilson was handed the keys to the two-bedroom, fully completed $6.8 million home on Tuesday by Minister with Responsibility for Housing, Valerie Adams-Yearwood.
The woman who had been waiting 24 years to own her own land and home said she was elated to be afforded the opportunity.
She will take up residence in the model community located at Perseverance, East Bank of Demerara.
Wilson's neighbor, Winston Persaud, was also handed keys to the adjoining two story flat and together they form part of the first group of citizens to secure housing in the area.
Keys were also given to Gary Rowe and his family, who will occupy the $7 million single elevated home.
Minister Adams-Yearwood said she was very pleased on behalf of the government to hand over these homes to these families.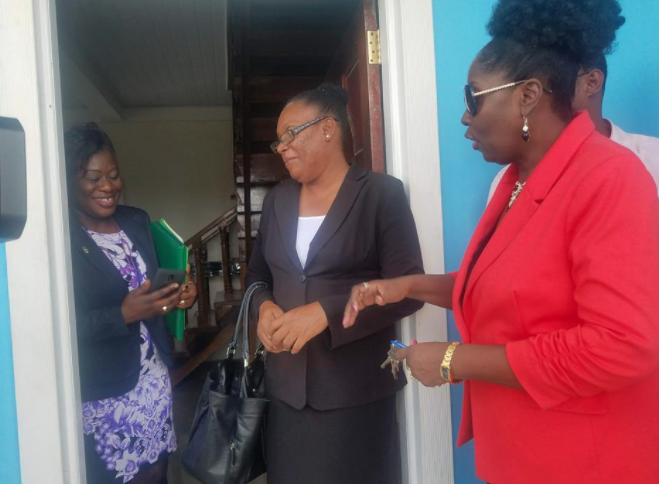 She said the government intends to develop similar communities in each village but is currently engaged in a process of to ensure the areas are properly developed.
She said the plan is to build 40 flat concrete duplexes, behind Providence for which land clearing has already begun.
This project is expected to cost the administration $540 million and is expected to be completed by December. The new houses along with the land will be sold at $7.1 million each.
Currently, the Central Housing and Planning Authority is constructing 20 three-bedroom houses in the area and also expects to construct 173 single concrete houses by early next year.