Five police officers attached to the Brickdam Police Station were Tuesday charged for allegedly stealing a quantity of raw gold and cash from several miners last month.
The men were slapped with three separate charges and granted $200,000 bail on each charge.
Kofi Arthur, Rapheal Lowenfield, Mark Fernandes, Delroy Duncan and Akeem Thompson all appeared in the Georgetown Magistrates' Court before Magistrate Judy Latchman and were charged for larceny.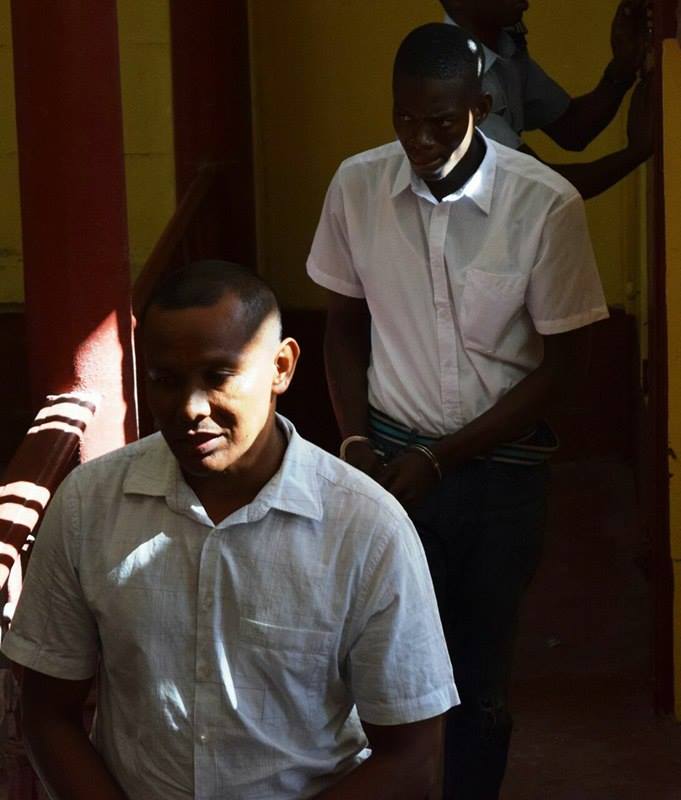 It is alleged that on July 25 at Timheri, they robbed Sharmain Noel of five penny weight of raw gold valued $55,000.
On the same day, they also robbed Heeralall Gadredharie of four penny weight of raw gold valued $44,000.
They also robbed Urel Samuels of $60,000.
The men all pled not guilty the the charges.
The court was told that the five men held unblemished records until this allegation.
They were placed on $600,000 bail each and had their matter adjourned to August 14.