Several footballers belonging to the Capital Football Club of Linden were rushed to the Mackenzie Hospital this afternoon after sustaining injuries in an accident along the Linden Soesdyke Highway.
The driver of the mini-bus transporting the football team lost control after the vehicle suffered a blow-out. The bus flipped off the highway and through some bushes along the side of the highway, pitching a number of footballers out.
Many of the footballers suffered injuries to their hands and feet and a number of them were seen with injuries to their heads.
They were on their way to Georgetown for a match that was scheduled for this evening. The accident occurred just after 3 o'clock this afternoon.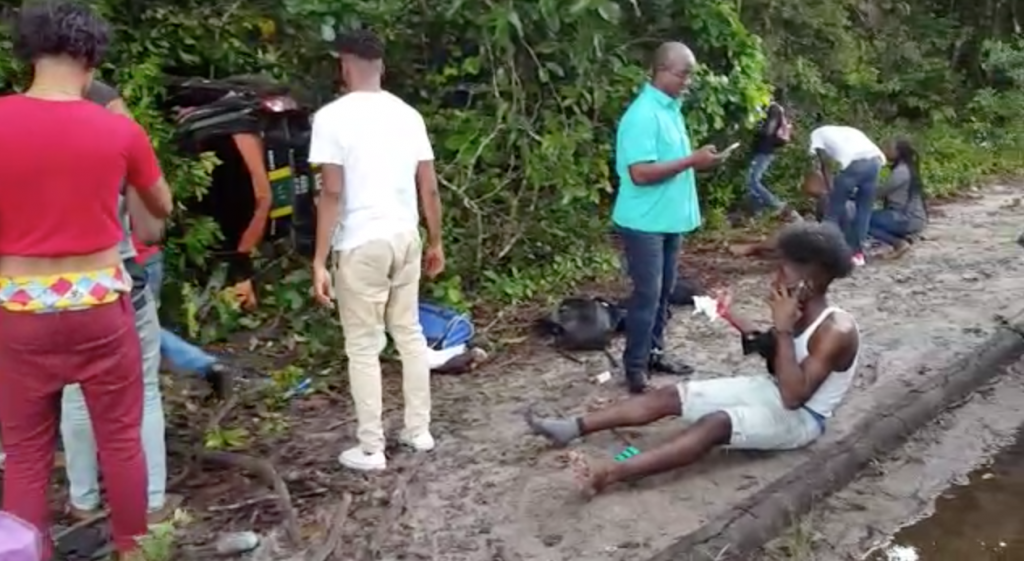 Public spirited citizens and passers-by stopped to render assistance as emergency services were summoned. Some vehicles transported some of the injured footballers back to Linden for medical attention since the accident occurred closer to Linden.
An investigation is underway.