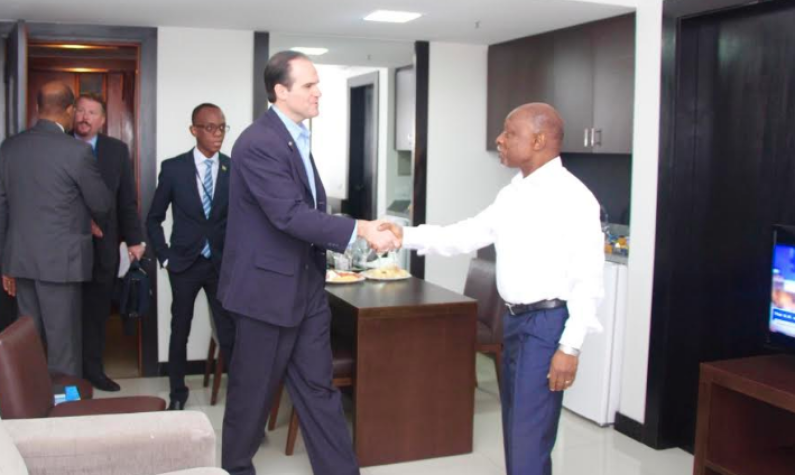 Guyana's Minister of Foreign Affairs, Carl Greenidge has briefed a senior US government official on Venezuela's recent incursion into Guyana's waters to interfere with the work of an ExxonMobil contracted research vessel.
On Tuesday, Minister Greenidge met and held talks in Brazil with the Senior Director of the United States National Security Council's Western Hemisphere Affairs, Mauricio Claver-Carone.
According to a statement from the Foreign Ministry, the discussions centred on the Guyana/Venezuela controversy, particularly the Venezuelan Navy's recent interception of the Exxon vessel in Guyana's waters.
The US State Department in a statement recently, made it clear that "Guyana has the sovereign right to explore and exploit resources in its Exclusive Economic Zone."
The US State Department has also asked Venezuela to respect international law and the rights of its neighbours.
Venezuela is now upset with the US Government's statement in the matter and has said that the statement is tantamount to interference.
The US has maintained its support for Guyana in the border row with Venezuela. The Exxon Mobil company, which is US owned, has been drilling for oil offshore Guyana. Over five billion barrels have already been discovered.
Guyana has been briefing the international community about the efforts of Venezuela intimidate investors in Guyana's oil sector by its actions out at sea.