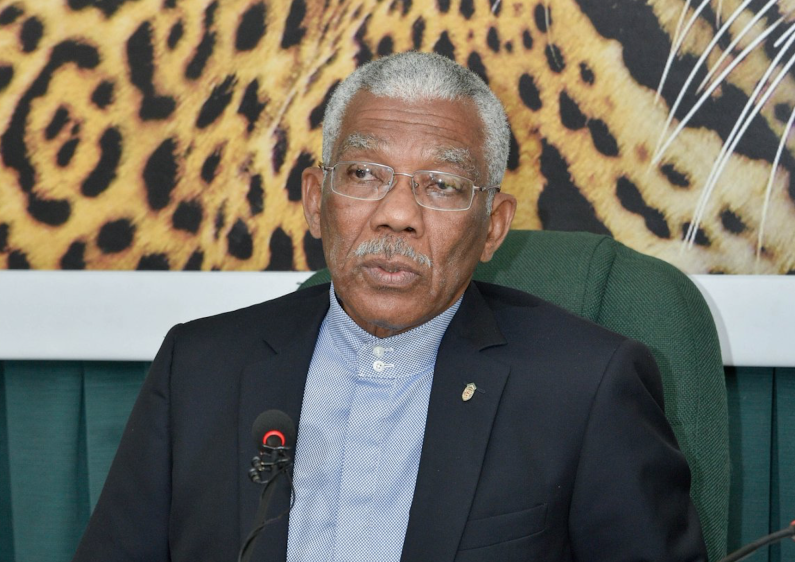 With the Opposition, People's Progressive Party, alleging that Haitian nationals might be used to influence Guyana's elections, President David Granger has described such as a concern as "incredible" and has rubbished the idea.
At a press briefing on Thursday, the President said based on all the information provided to Government, the Haitians are not interested in staying in Guyana and have been using Guyana as a transit point to get to other South American countries.
He said he understands that Opposition Leaders tend to always oppose, but the Haitians, Cubans or Venezuelans will not be involved in any influence of Guyana's upcoming elections.
He said "as far as we are concerned, we want to protect the sovereignty and integrity of Guyana and we don't want to be used as a conduit for illegal migration".
The President added that Guyana has already seen the arrival of "thousands of Venezuelan migrants in the country, we are concerned about that. We know of the influx of Cubans and suddenly there seem to be a great concern about the influx of Haitians and my understanding is that they will not be involved in influencing the elections in Guyana, nor will the Cubans, nor will the Venezuelans".
Official arrival numbers from the Immigration Department have shown that in the past seven months, just over 8,000 Haitians have arrived in the country. But the same report also showed that over 40,000 Cubans arrived, over 40,000 Americans and more than 11,000 Trinidadians.
A Haitian support group in Guyana has called out the Guyana Times and the Kaieteur News for targeting Haitian nationals who come into the country while ignoring other nationals.
As a member of CARICOM, Haitians enjoy visa-free travel to CARICOM states and they are also granted a six-month duration of stay in whichever CARICOM state they travel to.