Opposition Member of Parliament and Former Attorney General of Guyana, Anil Nandlall, found himself in Court this afternoon on the other side of the law, facing larceny charges for his alleged theft of over $2 million worth of law books from the Ministry of Legal Affairs.
Nandlall was arrested by the Special Organised Crime Unit this morning and told of the decision to file charges against him.
That decision came two days after he was initially questioned by SOCU and refused to allow the Unit access to one of his properties to retrieve the law books. He claimed that he did not have keys to the property.
At the Court today, Nandlall initially remained in the SOCU vehicle but eventually made his way up the stairs of the Courthouse and before Magistrate Fabayo Azore.
Once there, the charge was read to him. He was not allowed to enter a plea, but was released on self bail.
Mr. Nandlall maintains that he was given permission by former President Donald Ramotar to take the books as a condition of his employment under the last government.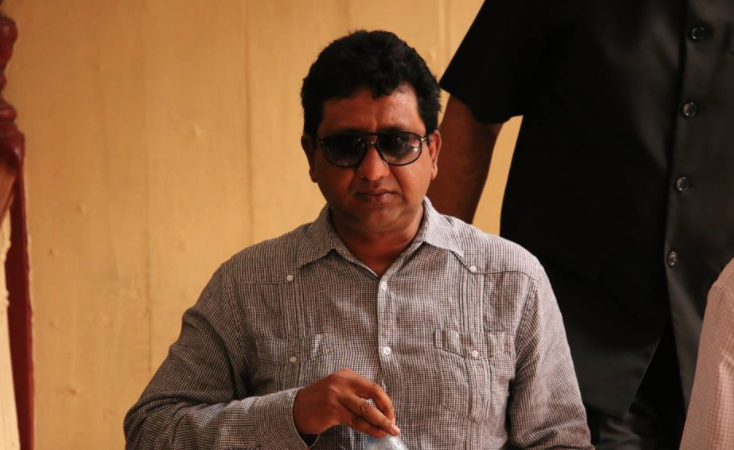 He told reporters recently that when he was contacted for the job of Attorney General, he asked that the government took over the cost of his personal subscription to the annual release of the law books.
The books were bought over the three year period using state funds, that Nandlall said would have been approved by the then President.
When the PPP lost the elections, Nandlall took the books with him as he left office.  The new Government believes that since the books were bought using state funds, they should have remained behind as property of the state.
Mr. Nandlall will make his next court on May 8, 2017.