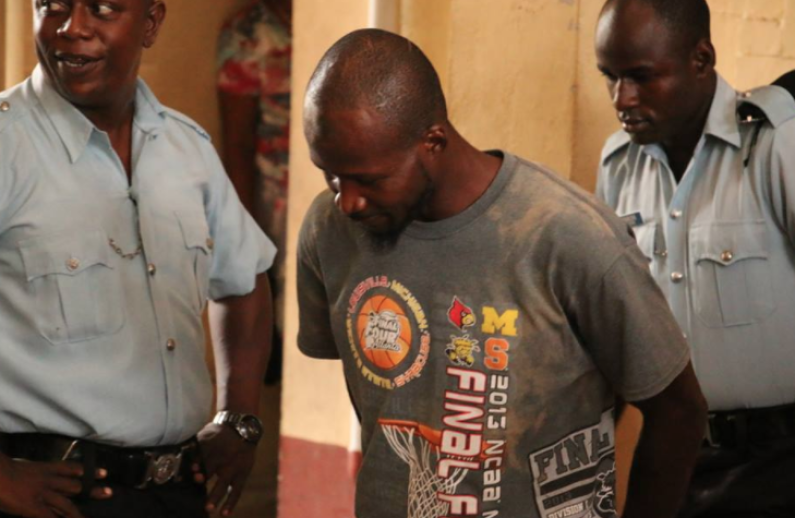 A former murder accused found himself in Court today facing a new murder charge.  Security Officer, Sheldon Bowen, was today was remanded to Prison for stabbing a vagrant to death .
The 41-year-old stood before the Court to answer to the capital offence of murder and the Court heard that on the 25th of March,at Water Street, Bagotstown, the accused murdered Mark Ifill during an argument over water.
He was not was not allowed to enter a plea.
Reports stated that Ifill was filling his water containers near the the defendants house and when he refused to follow the accused's request to move from the area, a fight broke out.
The wife of the accused parted the fight but moments later, he allegedly armed himself with a knife and stabbed the man to the chest in the region of his heart.
Back in 2012, the same accused, along with another man,  was charged for the murder of Mark Soloman, who was brutally stabbed to death during a row at the Fisheries Complex at McDoom.  He was cleared of the murder charge back then.