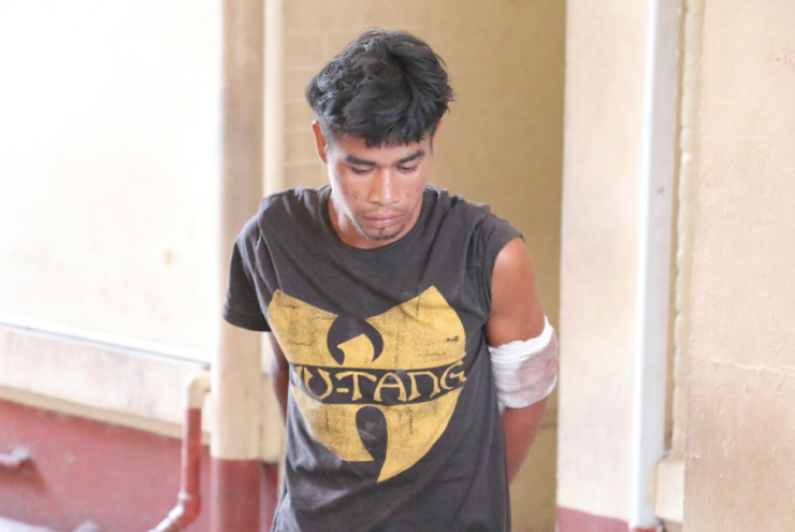 An altercation between two young men over a bottle of liquor has left one dead and the other facing a an unlawful killing charge.
22-year-old, Eno Charles appeared before the Acting Chief Magistrate yesterday and was not required to enter a plea to the indictable charge.
He was remanded to prison until May 21st.
The charge stated that on the 22nd March at Barima in the North West District, he unlawfully killed Lawrence Leon who was one of his friends.
The Police Prosecutor objected to bail, telling the Court that since the incident, the man made an attempt to cross the border into neighbouring Venezuela.
The two men were consuming alcohol beverages when a fight broke out. The accused claim that he was first stabbed by the now dead man.
He reportedly retaliated by arming himself and stabbing his friend to the back. Both men were rushed to a nearby hospital where the friend was pronounced dead.