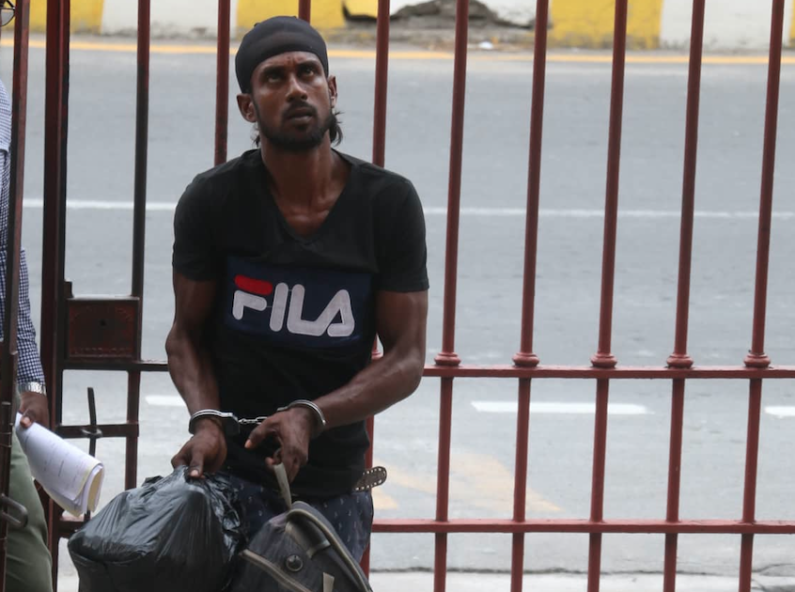 A gold miner who allegedly stabbed a fellow miner to death during a drunken row over cigarettes was charged for murder and remanded to jail today.
35-year-old, Parsaram Ramnauth appeared before Chief Magistrate, Ann Mclennan and was not required to enter a plea to the indictable charge of murder.
It is alleged that on the 16th October, Ramnauth stabbed 20-year-old, Daniel George to death as they argued over cigarettes in the Potaro mining community.
The Court heard that the two men were well known to each other and on the day in question, a disagreement between them turned into a fight and ended with the murder of the young miner.
The accused did not say anything during his appearance today and was remanded to jail until the end of this month, when the matter will continue.