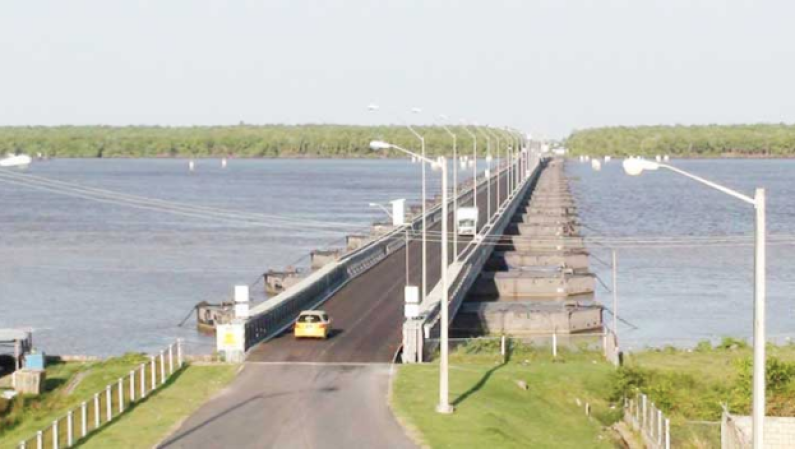 Chairman of the Berbice Bridge Company, Dr. Surendra Persaud, today said the company is holding firm to its decision that there must be increases in the tolls and it plans to go ahead with its decision from November 12.
In a brief telephone interview with News Source, Dr. Persaud said the company will be releasing additional information on the issue soon, adding that the company's legal advisers maintain that it could go ahead with the increases.
The Cameron and Shepherd Law Firm, which is headed by former Speaker Ralph Ramkarran, is the Bridge Company's legal advisor.
The Bridge Company Chairman said the law firm has even advised that the Government may be reading the contract incorrectly by thinking that the Minister has to give clearance for the toll increases. He said that might not be the case.
The Government has said it will not be allowing any increases and the Attorney General has made it clear that any move by the Bridge company to unilaterally increase the fare structure would be unlawful and illegal.  Opposition Leader, Bharrat Jagdeo, is of that same opinion.
He has said that based on the contract, which was signed while he was President, there can be no increases in the bridge toll without the approval of the subject Minister.
Minister David Patterson has said his position and the position of the government remain the same and there will be no increases.
The Berbice Bridge company wants to increase the tolls for vehicles to cross the bridge by more than 300%.