As the dust settles following the election of Irfaan Ali to lead the People's Progressive Party into the next elections, two of the former hopefuls for the same position have revealed that they preferred Anil Nandlall for the top spot.
In Facebook posts this evening, both Dr. Frank Anthony and Dr. Vindhya Persaud revealed that after they withdrew from the Presidential Candidate race, they threw their support behind Anil Nandlall for the top spot.  Nandlall is a former Attorney General and was considered the frontrunner in the Presidential Candidate race.
In his statement about his withdrawal, Dr. Anthony revealed that "I felt I did not have a clear majority of votes to a win. I decided that it was appropriate to withdraw and gave my support to Anil Nandlall. I want to assure you that in the circumstances, it was the right decision to make."
He added that his decision to exit the race was not an easy one, "but as leaders, we are often called upon to make tough and selfless decisions. In this instance, I did it with the belief that it was in the best interest of the Party and country."
In her statement, Dr. Vindyha Persaud said she withdrew on the day of voting on account of insufficient support from the 35 member Central Committee. She said she supported Anil Nandlall in the two man race and her decision to pull out of the race came after Dr. Frank Anthony and Gail Teixeira had also withdrew from the race.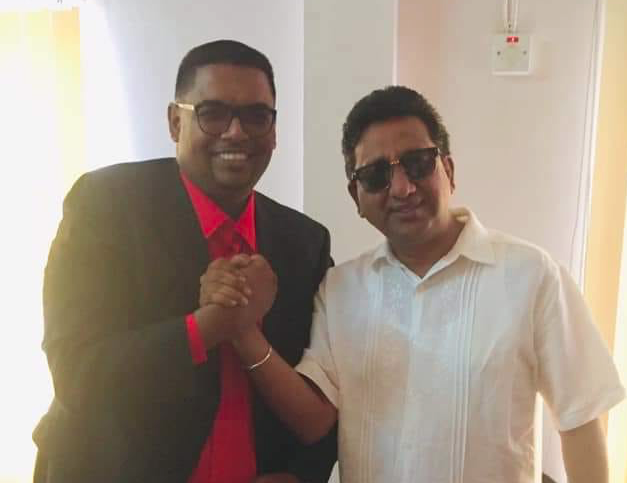 The two PPP Executive Members said they have been bombarded with messages and enquiries about their decision to withdraw from the race and thought it best to offer their explanations.
Their explanations and statement about their preference for Presidential Candidate came one day after the party's General Secretary Bharrat Jagdeo revealed that he had always backed Irfaan Ali for the Presidential Candidate position and fought tirelessly to have him elected to the spot.
Although the former candidates, Nandlall, Persaud and Anthony have all indicated that they will offer support to the Presidential Candidate, they were all no-shows at the rally last evening to celebrate his candidacy.  Jagdeo was one of the main speakers at that event in Leonora and Gail Teixeira was the only other former Candidate at the event.
Since the announcement of Irfaan Ali as the Presidential Candidate, the PPP has found itself in damage control, as many of its supporters have openly criticized the choice on social media and some have even started a petition for him to be removed as the Presidential Candidate.
Ali is the former Housing Minister. He is currently facing 19 fraud charges in the Court.