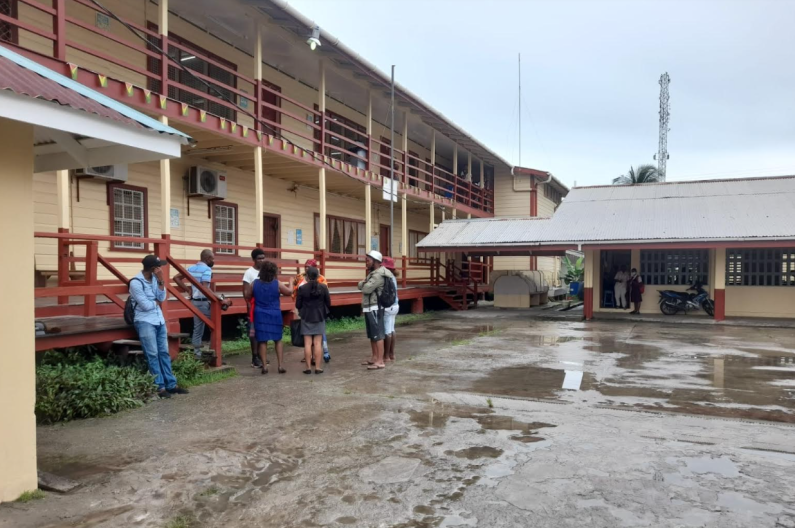 Classes at the New Campbellville Secondary School on Sherriff Street were brought to an early end today following a number of gang-related incidents which involved students of the school and persons who do not attend the school.
The Police and Emergency services were called to the school this afternoon after students from different Form Three classes became involved in issuing threats against each other.
Students who were armed with bricks and pieces of wood were seen leaving the school compound and walking along Sherriff Street and surrounding areas, ignoring their teachers' calls to return to the school.
The situation became chaotic as persons who are suspected to be gang members were seen running into the school, causing confusion.
In an effort to deescalate the situation, a decision was made to bring an early end to classes.
Ministry of Education Public Relations Officer, Murtland Haley visited the school and reported that there were no widespread injuries as only one child was seen with bruises.
Mr. Haley said the Ministry of Education has a zero-tolerance policy against violence and will be taking additional steps to address the concerns.
"Well, the message from the Ministry of Education is that we have zero tolerance towards violence. This has been said many times by the Minister of Education herself and that position will not change."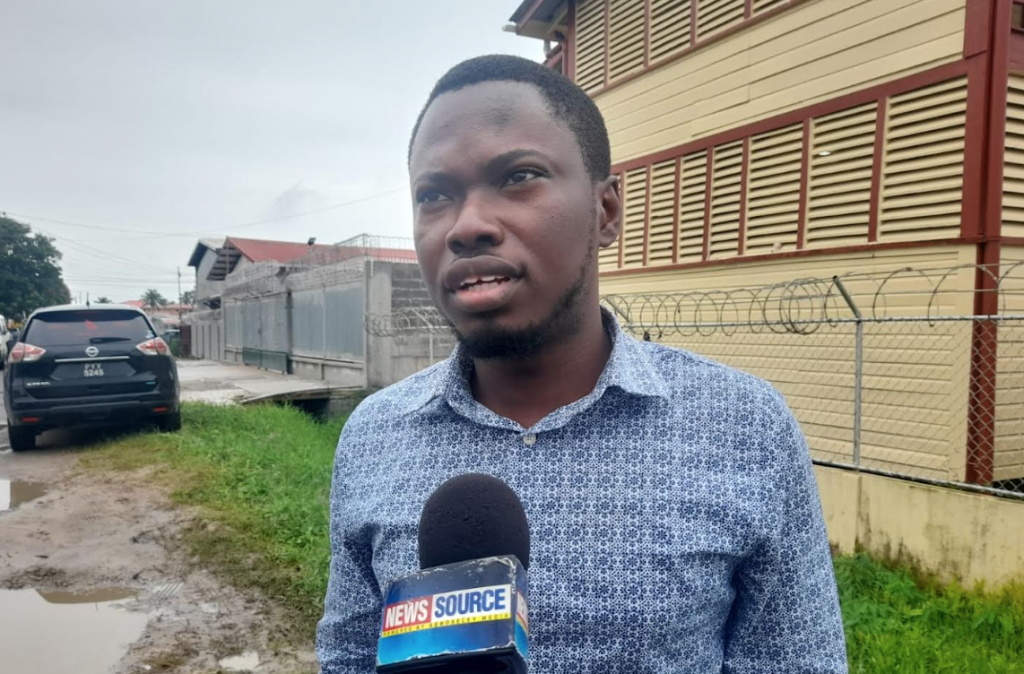 The Education Ministry's Public Relations Officer said parents will have to be engaged to address the situation since the teachers and the Education Ministry cannot do it alone.
"At this time, we just want parents and guardians to assist in curbing these activities and hopefully preventing them altogether because what we are finding is that a lot of these children who are involved in this type of activities lack the necessary parental involvement and guidance", Haley said.
Other Ministry of Education Officials visited the school today and Police investigators have launched a probe. Additional security measures are expected to be put in place at the school.
The Ministry of Education is concerned about the growing trend of gang-related incidents in many of the city's high schools. This afternoon, the Minister of Education met with teachers of another high school after concerns were raised at that school about gang issues.
One Education official said parents need to play a bigger role in the school lives of their children and do additional supervision when the children are at home and check their bags before they leave for school.