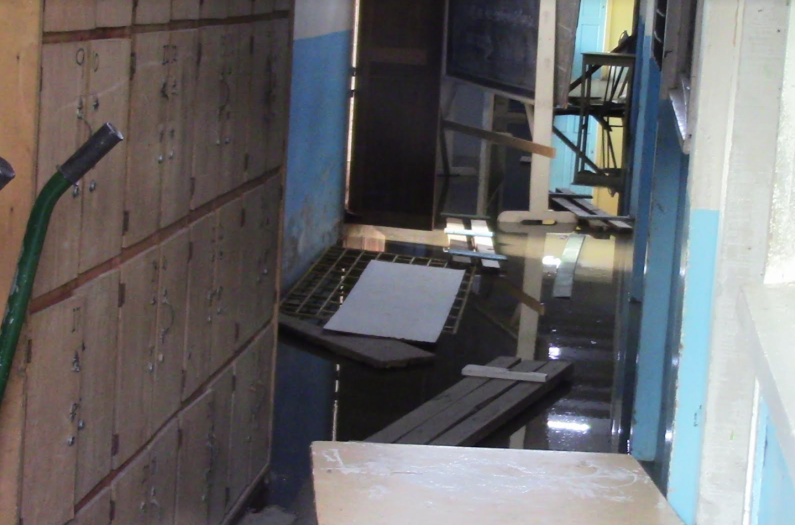 Students, Teachers, and other staff members of St. Roses High School are very upset with a sewage problem at the school that is affecting classes. They also have complaints about the ongoing construction in the same compound being done during school hours.
With one of the main buildings in the school compound currently under construction, the return to school for students and teachers has been challenging.
Many of the students who are preparing for their CSEC examinations have complained to the school's administration about the level of noise from the construction area while they have to be in school for classes.
In addition to the noise problems, the school is also facing a sewage problem with the situation worsening daily as sewage flows into the school's compound from a damaged chamber.
Complaints have been made to the Education Ministry and Guyana Water Incorporated, but there has been no response.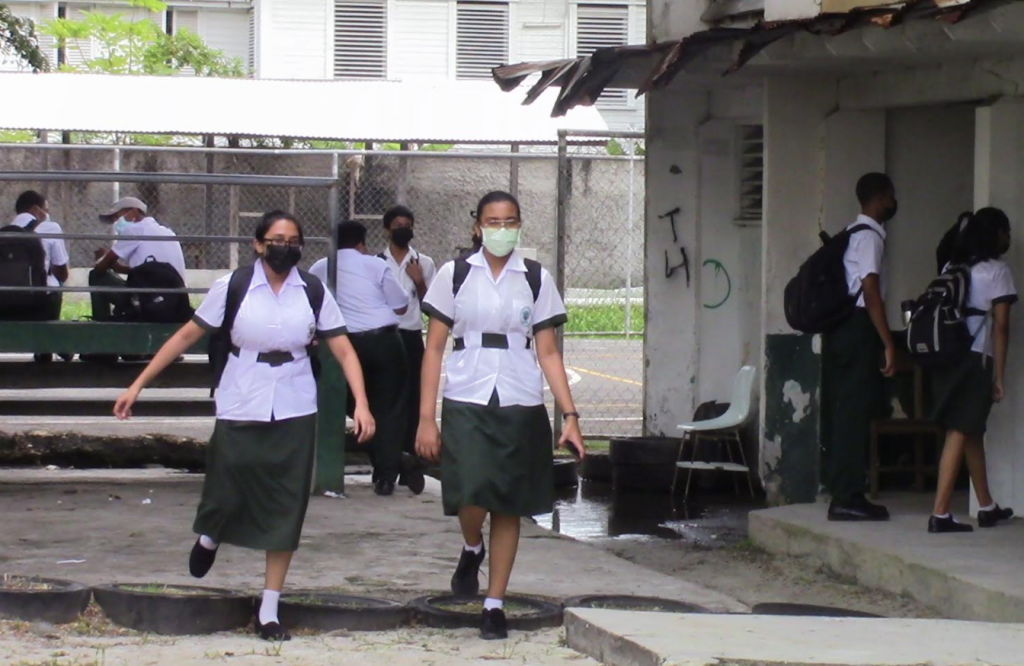 The Chairman of the School Board, Kenrick Thomas, has issued a call for classes to be done virtually until the sewage problem and the noise problem are addressed.
"We are trying to make arrangements to have classes done remotely in the interim and in relation to noise we will be having a meeting with the contractor to ensure that all noise is done outside of working hours"
Mr. Thomas said he is hopeful that the Education Ministry will step in and offer some assistance to the school.