The Eugene F. Correia Airport at Ogle has halted the issuance of protocol passes, which allows accredited diplomats and others to access the airport's tarmac.
The move comes following an order by the Guyana Civil Aviation Authority in wake of several questions and concerns surrounding the escort of former Member of Parliament, Charrandass Persaud to a LIAT plane by a Canadian High Commission official and Advisor to the opposition, People's Progressive Party, Peter Ramsaroop.
In a statement, the Ogle Airport Inc. (OAI) has indicated that there was no breach in the security protocol, but claims that Ramsaroop claimed that he was with the Canadian High Commission official. That official has since denied that he made any request for one of the passes for Ramsaroop.
"Mr. Charrandass Persaud was a passenger on LIAT flight #LI 392 which departed the Eugene F. Correia International Airport at 6:17 a.m on 22nd December, 2018.Mr. Persaud arrived at the Airport accompanied by Mr. Richard Beliveau, Mission Security Officer of the High Commission of Canada, together with Mr. Peter Ramsaroop. Mr. Beliveau presented himself and his Ministry of Foreign Affairs ID Card to the Airport Duty Officer and requested a pass to accompany a passenger to the aircraft. Mr. Peter Ramsaroop also requested a pass saying he was part of Mr. Beliveau's party", the Airport statement said.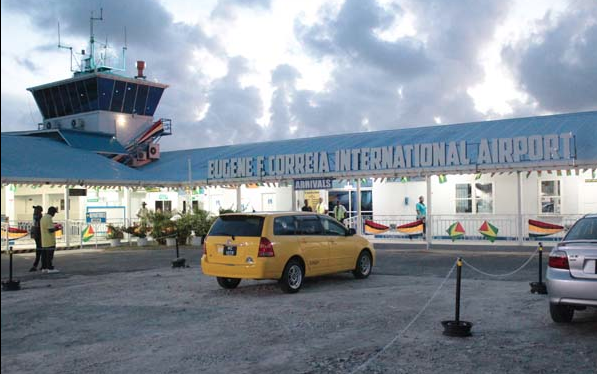 According to Airport officials, the Airport Duty Officer granted a Protocol pass to both persons and the passes were duly returned in exchange for their respective ID documents on their departure from the Airport.
The Airport made it clear that both Mr. Beliveau and Mr. Ramsaroop, as well as Mr. Charandass Persaud, were subjected to full and complete screening before entering the Departure Lounge in accordance with the requirements of the Aviation Security Programme approved by the Guyana Civil Aviation Authority.
The two men were seen accompanying Charrandass Persaud to the plane for him to board.  He left Guyana the morning after voting with the PPP in a no-confidence motion against the Government.
The People's National Congress, which makes up the majority in the coalition, has accused Persaud of being part of a bribery scandal related to his vote.
The Guyana Police Force has also confirmed that it is probing allegations surrounding Persaud. News Source understands that those allegations are related to reported efforts by the former MP to purchase US$1Million in gold, days before his no-confidence vote.
While not addressing the gold purchase issue, Persaud has said that his vote was not for sale.