Chief of Staff of the Guyana Defence Force (GDF) Brigadier Mark Phillips on Friday travelled to the army's Base Camp Stephenson at Timerhi to mobilize ranks in wake of continued military activity in Eastern Venezuela, close to the border that the country shares with Guyana.
Addressing a battle muster at Base Camp Stevenson, the Army Chief made it should be made clear that the military maneuvers to take place over the next two days is in no way a preparation for war.
He said the mobilization is geared towards ensuring that ranks are ready to define aggression and incursions on Guyana's border.
Brigadier Phillips exuberated his confidence that the GDF is ready in this regard. Battle musters were held at all other bases this morning.
Addressing the border controversy with Venezuela, the Brigadier Phillips told his ranks that the the issue was settled in 1899 and that the Essequibo belongs to Guyana.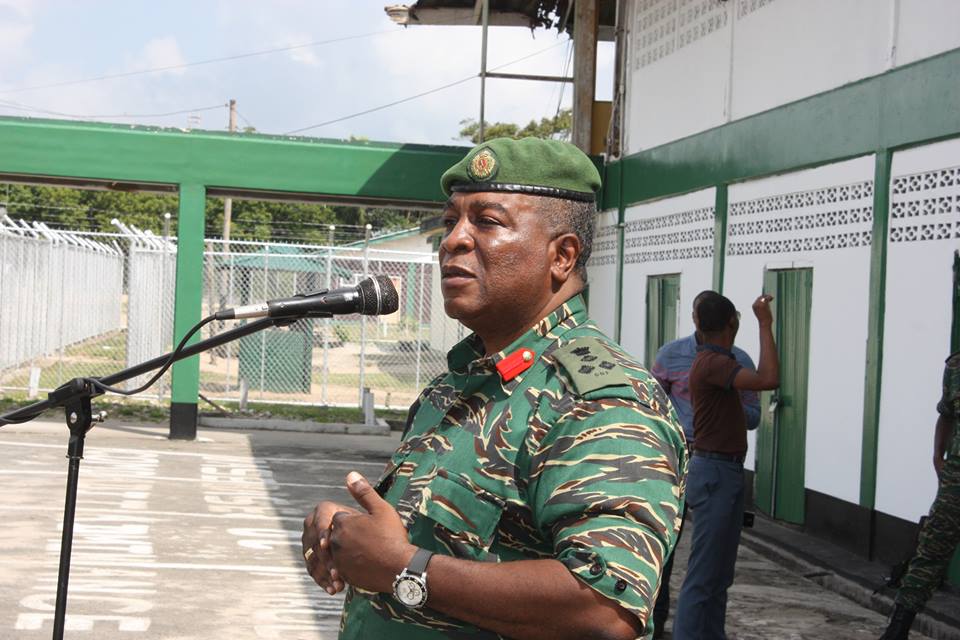 He made it clear that the Cuyuni River is also within Guyana's border. There are reports of the presence of Venezuelan marine troops in the Cuyuni River. Earlier this week, Brigadier Phillips said  the GDF was able to confirm an "unusual" deployment of ground troops and missiles in Eastern Venezuela.
During the battle muster, he reminded ranks of their motto which is service to Guyana and he impressed the need for professionalism at this time.
Brigadier Phillips also witnessed a parachuting exercise at Timerhi this morning. The GDF Coast Guard also conducted a tactical maneouver from its headquarters at Ruimveldt to the Demerara Harbour Bridge, in the Demerara River.
On Saturday, GDF soldiers are scheduled to hold a route march from 5:30 AM from Plaisance and Providence, East Bank Demerara.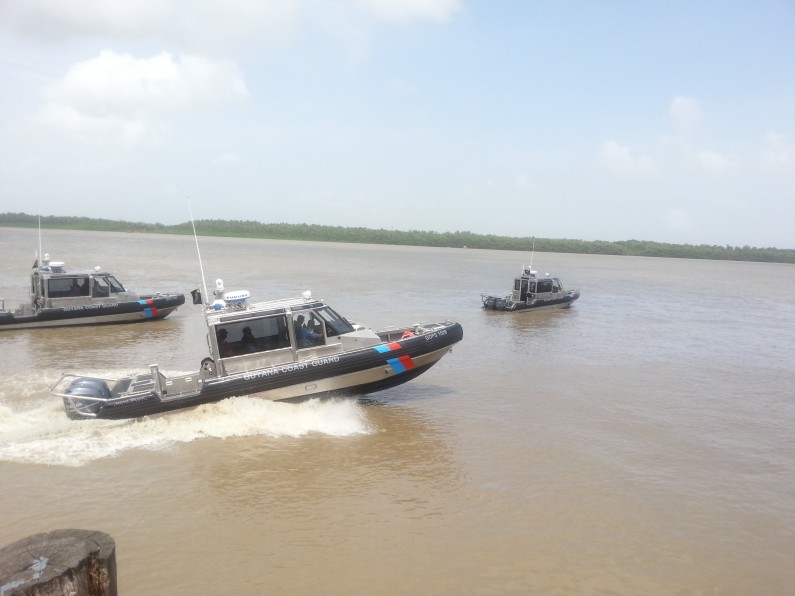 The troops at Base Camp Ayanganna will march from Plaisance to Base Camp Ayanganna and the troops from Base Camp Stephenson will march from Providence to Base Camp Ayanganna. They will marry up at Sandy Babb Street to form one body and then the Chief of Staff will take the salute at Sandy Babb Street.
Brigadier Phillips is expected to deliver his feature address at the Base Camp Ayanganna. There will also be route marches in Linden and Anna Regina, which is a town located on the Essequibo Coast.