The Chairperson of the Elections Commission, Justice Claudette Singh has indicated to Commissioners that she will make her decisions on the proposals for the recount known to them by tomorrow via email.
The Commission met today for just over three hours.
According to two of the Commissioners, the meeting focused heavily on the length of time it will take for the recount to be completed using the various proposals put forward to the commission. Those proposals are now expected to guide the decision of the Chairperson.
Opposition nominated Commissioner Sase Gunraj is holding out that the Commission could put 20 workstations in place for the recount. Those workstations would utilize both inside and outside of the Arthur Chung Convention Centre.
Mr. Gunraj said, "I believe I have sufficiently justified my proposal both in the document and documented that orally and it was done by all the members of my side and I want to suggest that the other proposal have also been articulated to her and I believe she is capable and I know and I am confident in her ability to make the right decision".
On the other hand, Government nominated Commissioner Vincent Alexander said while his proposal is for eight workstations, the idea of having 20 workstations set up using the outside of the Convention Centre should be dismissed.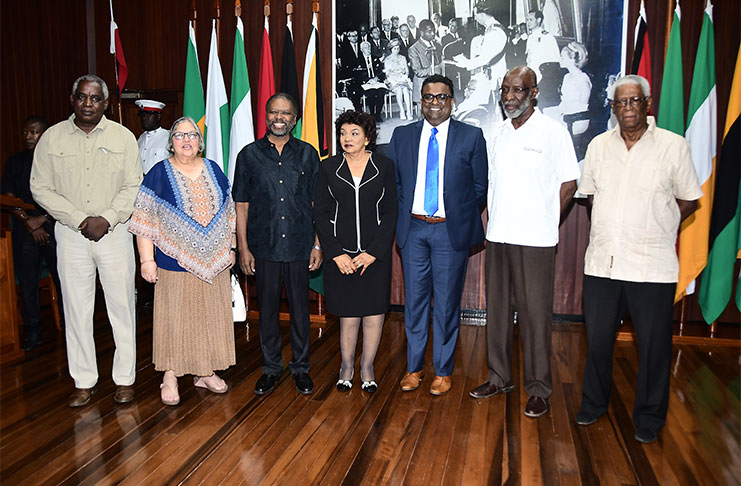 Alexander revealed that the Chairperson indicated to the Commission that CARICOM has expressed some concern about the exercise utilizing 20 workstations.
CARICOM which has been invited to observe the process may be concerned that a large number of workstations will call for a large number of people to be present at the venue at the same time, even as there are issues related to social distancing in wake of the coronavirus pandemic.
It was also revealed that while CARICOM has not decided on the number of persons who will make up its team, it has sought information from GECOM about the possibility of the recount being video-streamed to those who might not be able to make it. The Chairperson is expected to decide on that issue also.
Once the Chairperson hands down her decisions on the outstanding issues for the recount tomorrow, the official order for the recount could be gazetted by this weekend.