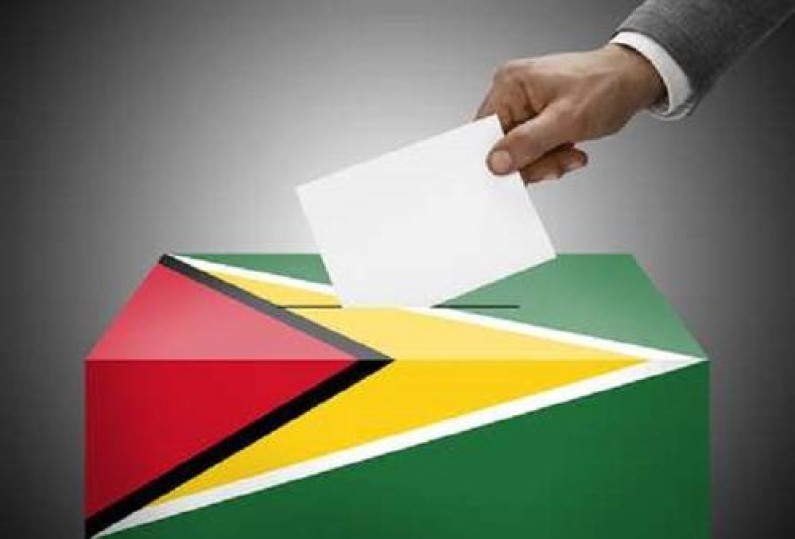 After touring the Arthur Chung Convention Centre this midday and wrapping up their meeting this afternoon, the Guyana Elections Commission is still to settle on the number of workstations to be used for the recount.
The Commission is now expected to meet tomorrow morning to work out that issue which appears like the final stumbling block for the recount.
The Commission is looking at two proposals for the number of workstations with the Government nominated Commissioner Vincent Alexander proposing a total of eight workstations while the Opposition nominated Commissioner Sase Gunraj is proposing 20. The GECOM Secretariat had proposed five in its revised document.
Mr. Alexander said the 20 workstations proposed by the other Commissioner would see stations being set up in the yard under tents for the recount. Alexander expressed issues with such a move, pointing to security and other concerns.
He said he would not want to see a situation taking place like what existed at the Region 4 Returning Officer's Office where scores of persons invaded the rooms.
Outside of that issue, most of the other issues related to the recount have been finalised by the Commission.
A total of 4 GECOM staffers will be in each work station with the political parties providing one agent each for each station and the combined observer team also providing one person for each station.
The CARICOM team will be overlooking the process that will be supervised by the Elections Commission.
The meeting was adjourned this afternoon as the Chairman thought it best that Commission staffers be allowed to leave before the start of the 6pm Coronavirus curfew.